Outdoor play equipment to enhance outdoor classrooms and playground canopies.
Exciting and practical additions for your canopy or outdoor classroom
We offer a full range of exciting and practical complementary play additions for your canopy or outdoor classroom.
While canopies are well suited for all ages, they are particularly good for early years and can be enhanced by the wide range of elements that can be included in them such as sand, water, music and mud play. Integrated timber benches, tables and storage solutions can also be included to create a space perfect for group activities.
Canopies and classrooms can be installed directly onto almost any existing surface or we can include a variety of surfacing options such as timber deck, play chip or bonded rubber mulch.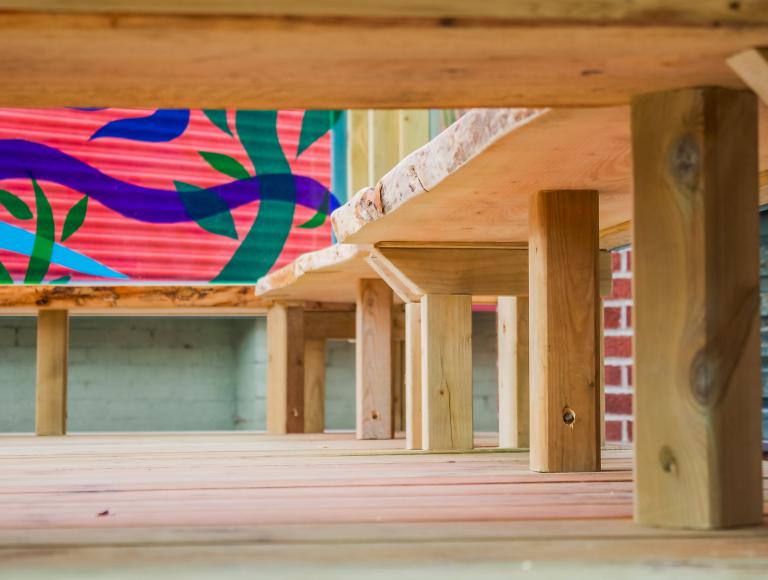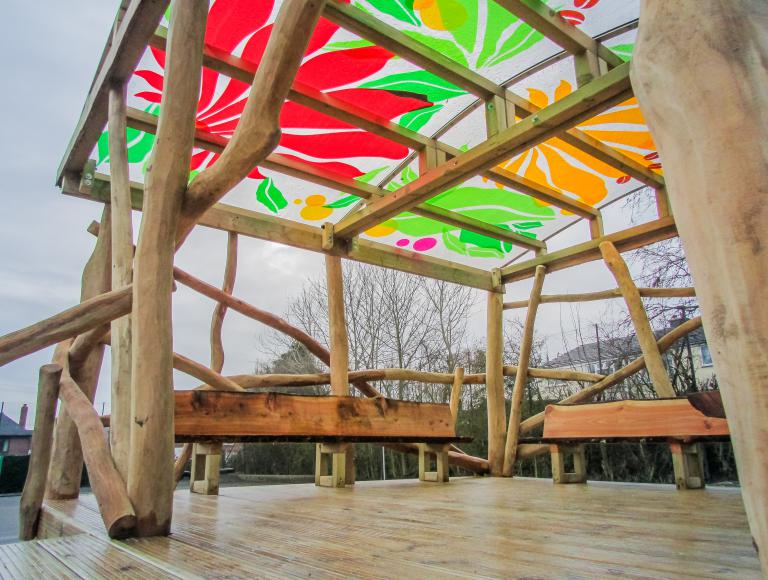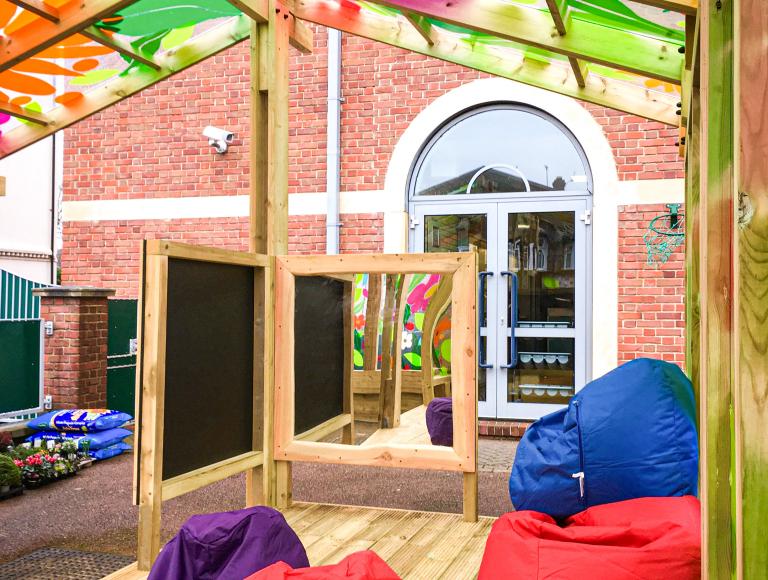 Play and Learn
Carefully considered additions will enhance the play value and learning opportunities in your outside space. Our extensive range of interactive play elements will enhance play value and help encourage learning through play.
Imaginative play
Social play
Co-operative play
Creative play
Art & design
Science
Language
Communication
Maths

Understanding of the world
Our Range
Sand play
Water play
Integrated seating, storage and tables
Musical instruments
Side panels
Learning boards
Mirrors
Deck bases
Rubber mulch
Build your perfect playground
Get in touch now to arrange your free no obligation survey, design and quotation and discover how we can transform your playspace.
Our office hours are 8am – 4.30pm, Monday to Friday. Just call 01435 812484