Playing with mud supports many aspects of the EYFS curriculum.
Experimenting as part of imaginative and cooperative play
The perfect material for supporting many aspects of the EYFS curriculum, playing with mud provides all sorts of different learning experiences for children. Not only do children express themselves creatively, they enhance fine motor skills whilst developing an understanding of the world.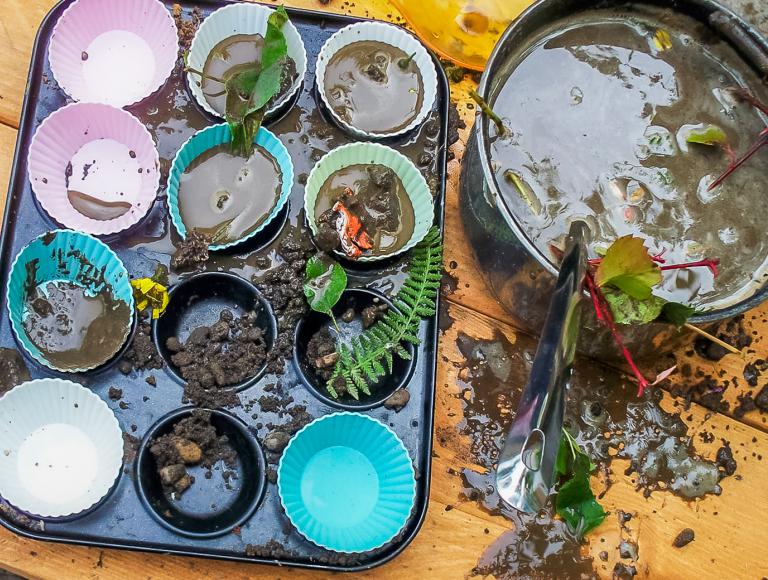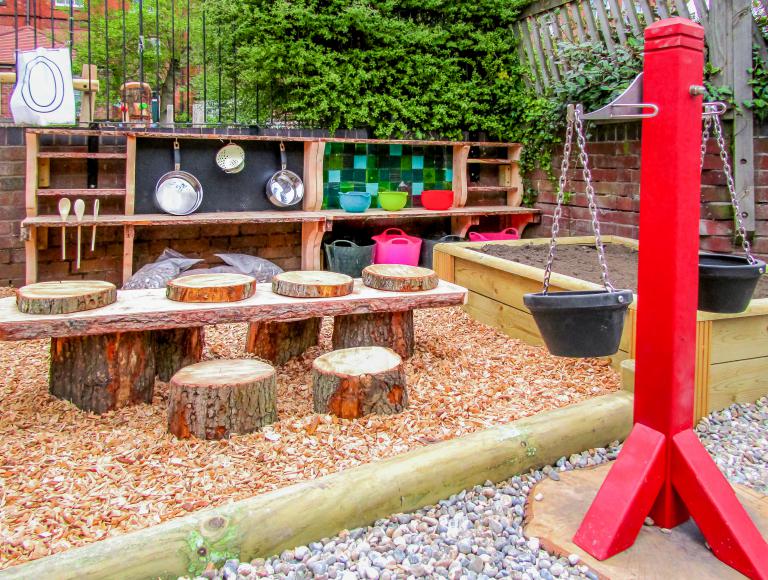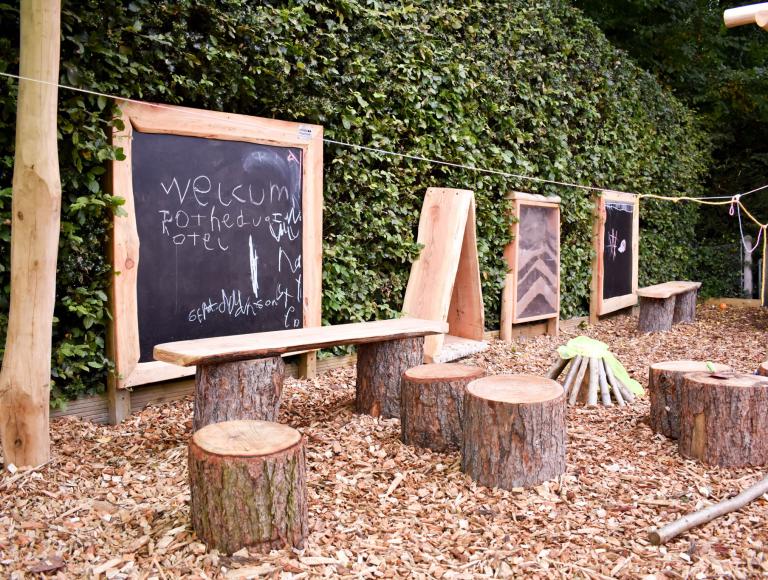 Play and Learn
Children will explore and consolidate a range of skills such as filling, pouring, stirring, sieving and measuring. Not only are they developing new skills, but also new vocabulary as they are guided by an adult who will make suggestions and explain different techniques.
Gross & fine motor skills
Confidence
Mathematics
Decision making
Social play
Co-operative play
Problem solving
Literacy skills
Communication
Role play
Understanding of the world
Science
Our Range
Mud kitchen
Oak stumps
Oak plates
Soil trough
Balance scales
Ceramic sinks
Tables and benches
Chalk board
Trug tree
Play chip
Water
Sand
Build your perfect playground
Get in touch now to arrange your free no obligation survey, design and quotation and discover how we can transform your playspace.
Our office hours are 8am – 4.30pm, Monday to Friday. Just call 01435 812484