Our beautiful water play areas encourage children to engage and learn.
Promote social and cooperative development
A water play stream can foster cognitive development, teach mathematics and science concepts as well as enhance physical skills, all while promoting social and cooperative development.
We create beautiful water play streams and pebble pools that encourage children to engage with their surroundings imaginatively. A wide range of interactive play items can be included to further extend the play value of the area.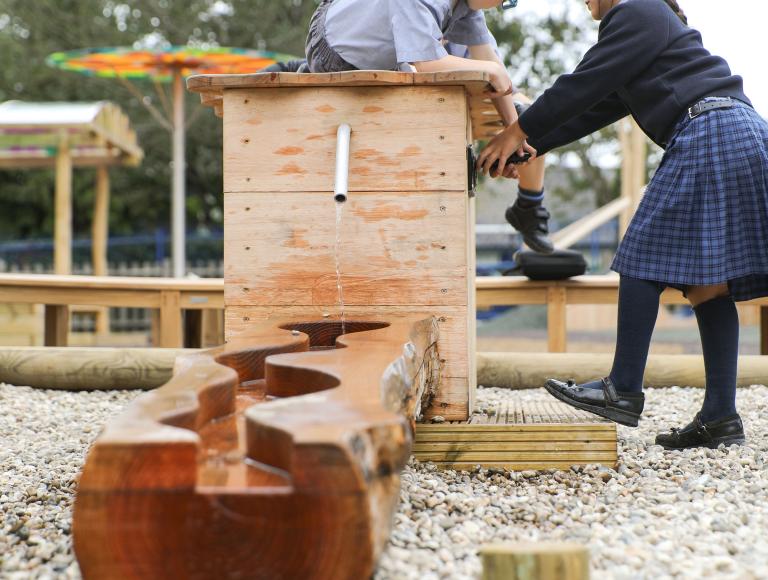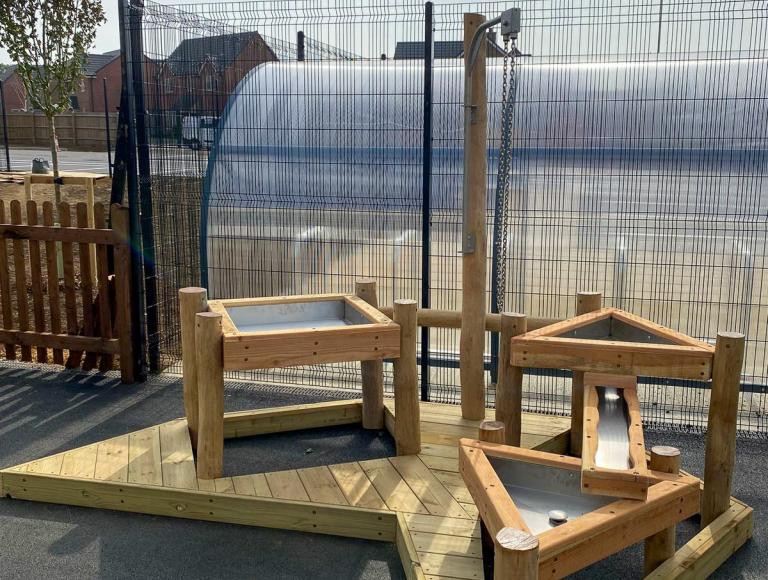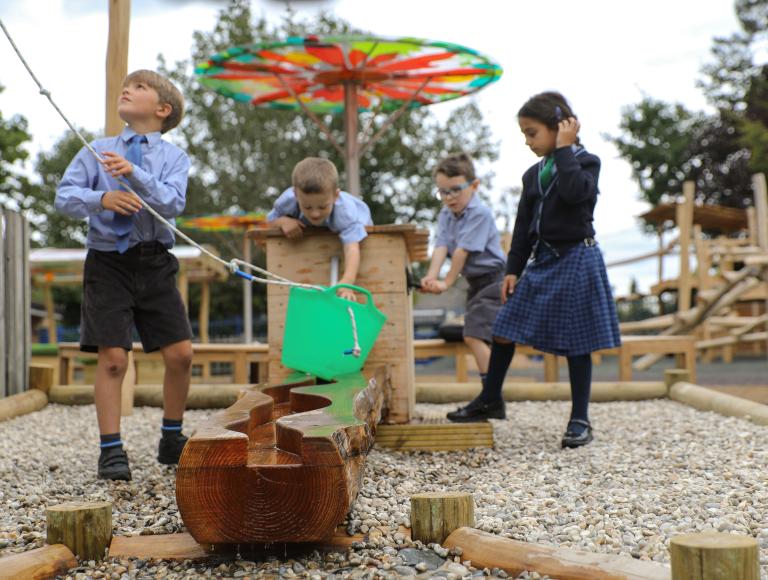 Play and learn
Learning new words such as splash, sprinkle, sieve, funnel, paddle, pour, flow, float and sink enrich vocabulary to allow children to express themselves more explicitly.
Gross motor skills
Fine motor skills
Social play
Co-operative play
Problem solving
Communication
Creativity
Exploration
Language
Maths
Science
Our Range
Log flumes
Pebble pools
Pulley systems
Balance scales
Pump boxes
Build your perfect playground
Get in touch now to arrange your free no obligation survey, design and quotation and discover how we can transform your playspace.
Our office hours are 8am – 4.30pm, Monday to Friday. Just call 01435 812484