Canopies and outdoor classrooms
Outdoor classrooms with colourful roof canopies provide a magical space to play and learn.
Encourage imaginative interaction in a magical sheltered space
Suitable for all ages and spaces, these practical, hardwearing and beautiful solutions will bring light and colour to any outdoor area. As the sun shines through, colourful shadows are cast across the ground, encouraging children to interact with their environment imaginatively. Children can trace around the shadows with chalks on the ground and watch how they change and move throughout the day.
Our outdoor classrooms are fitted with colourful canopy roof panels and twisted robinia branch open sides to create an engaging and inspiring outdoor learning environment that children will love.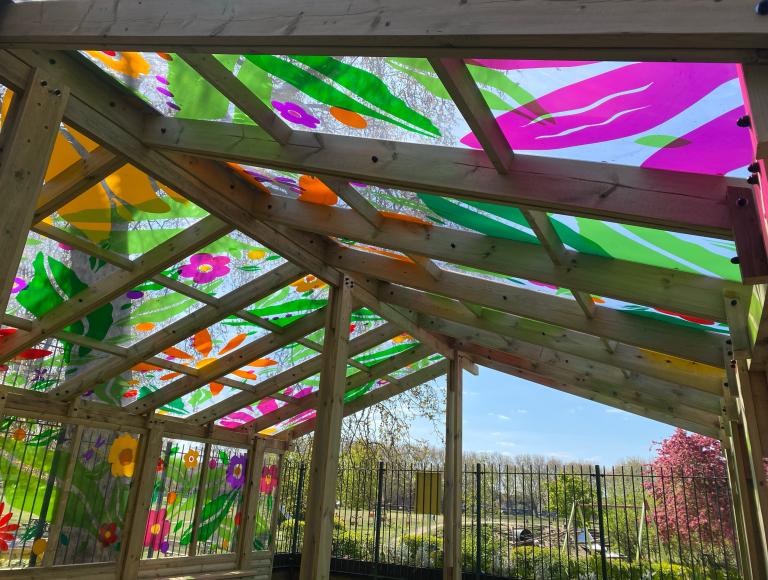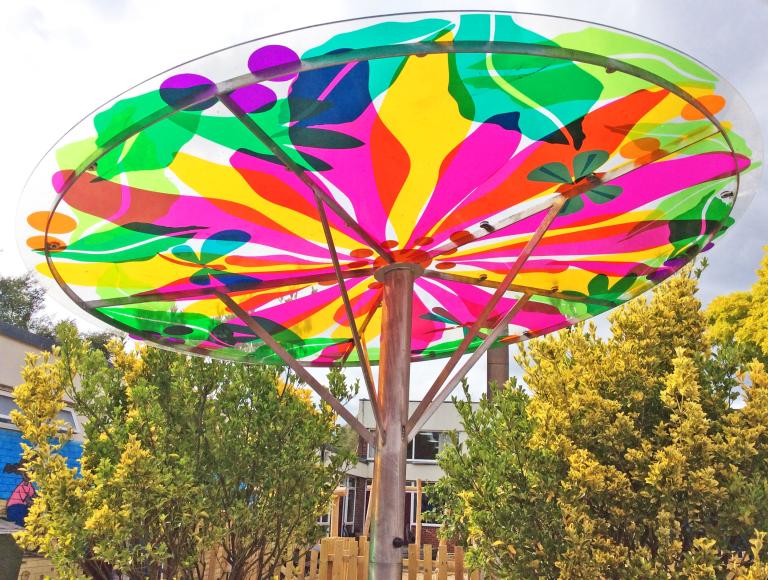 Play and Learn
From walkways to decorative parasols, our colourful shelter solutions will transform your environment.
Imaginative play
Social play
Co-operative play
Creative play
Art & design
Language
Communication
Discovery
Eco-learning
Our Range
Choice of bespoke designs
Timber frame
Free standing
Deck base
Apex roof

Mono-pitch roof
Parasols
Robinia outdoor classrooms

Decorative side panels
Integrated or moveable seating

Learning boards
Curved vinyl roof
Integrated storage
Build your perfect playground
Get in touch now to arrange your free no obligation survey, design and quotation and discover how we can transform your playspace.
Our office hours are 8am – 4.30pm, Monday to Friday. Just call 01435 812484