Dorchester Primary School
Client
Dorchester Primary School

Location
London

Date
August 2021
Climbing structure and forest schools
When we initially visited Dorchester Primary School the reception playground was tired with a soft surface that was damaged by tree roots and condemned older equipment. The playground was also quite tricky as it needed ambulance access through it so we had to design around that. The aim of the design was to create more play spaces that also had a dual function of covering over the damage and making a feature of the trees, for instance in the pebble pit and tree bench seat. We also linked our pebbles and water play to their existing boat which created a lovely feature. The den building area features archways, a chalkboard and planters and the canopy over the sand pit casts colourful shadows on the sand below. The combination of the different areas across the play space encourages imaginative play and the children to think creatively.
The finished product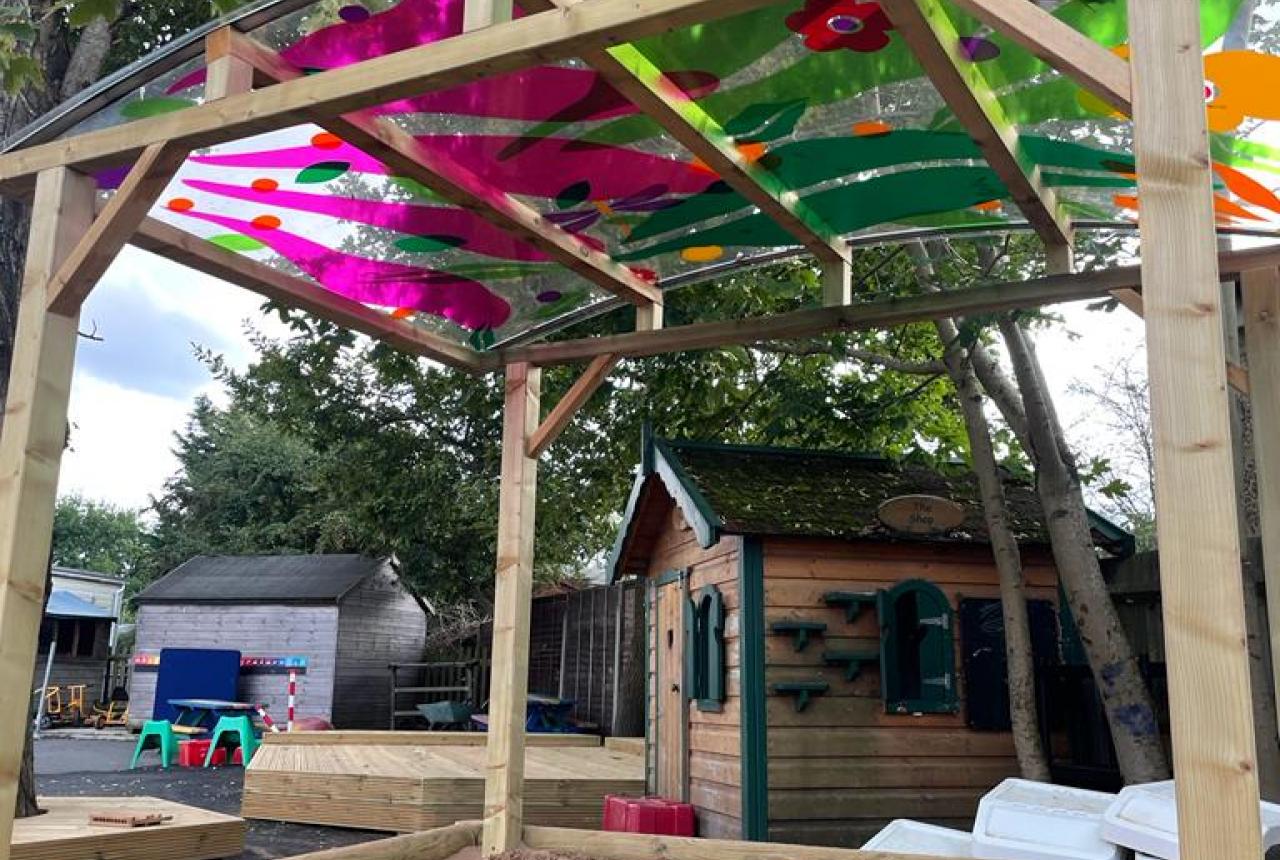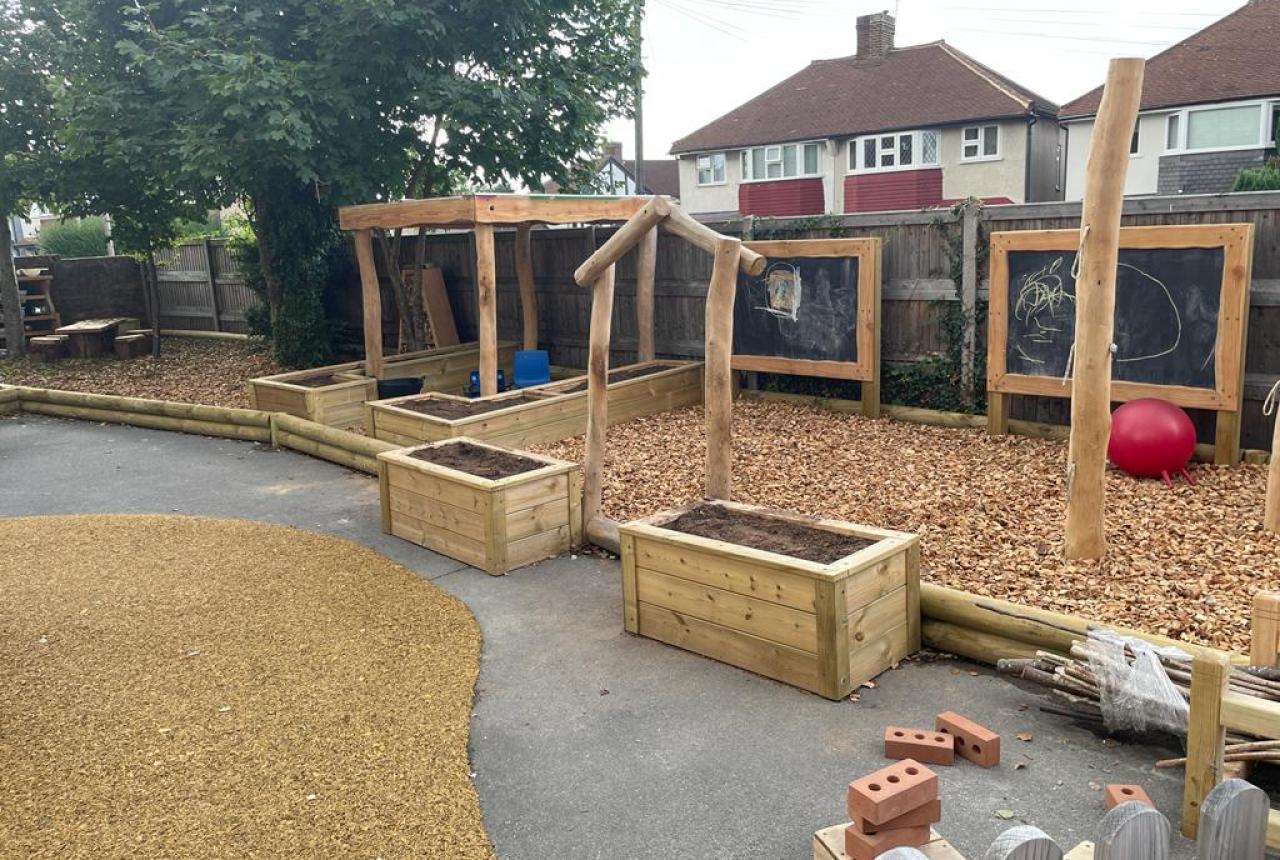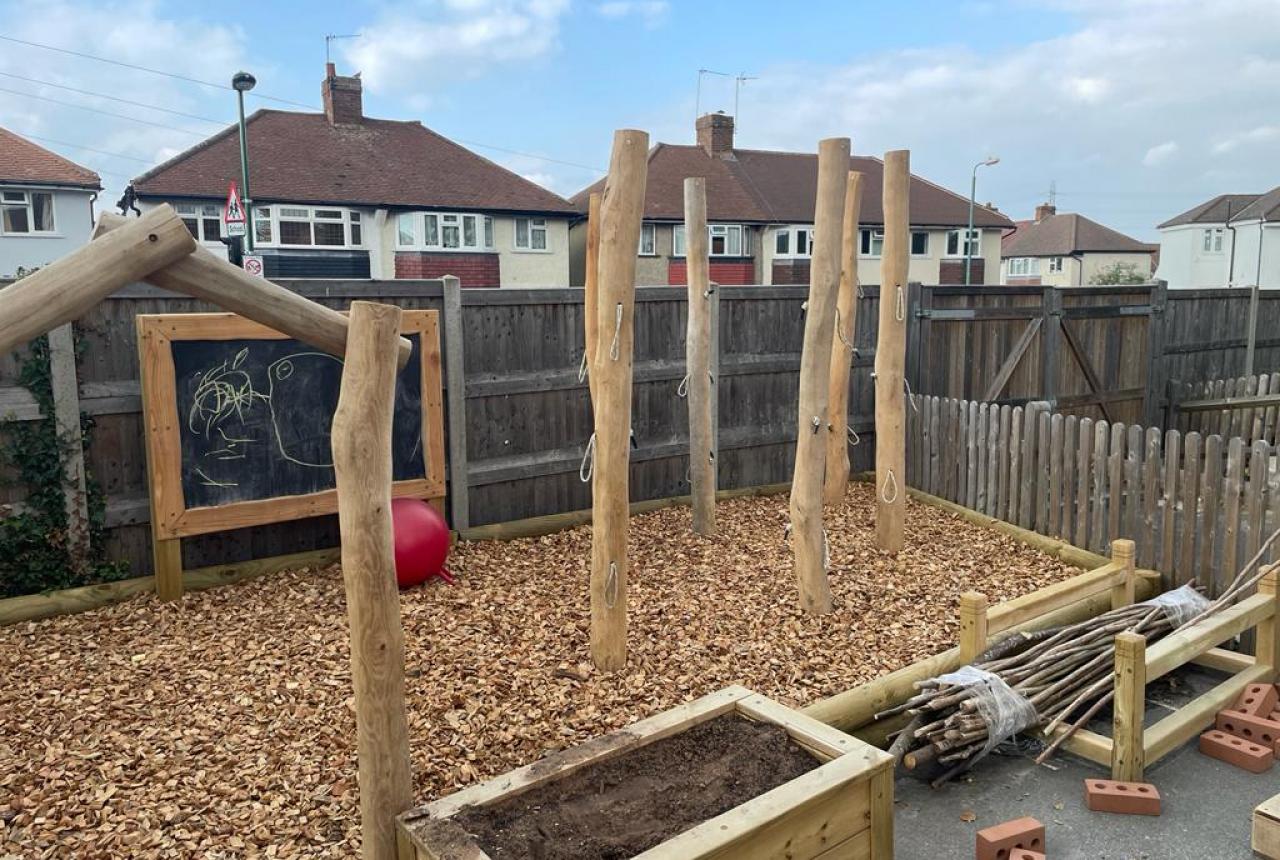 A similar project to this would cost approx £50,000
Build your perfect playground
Get in touch now to arrange your free no obligation survey, design and quotation and discover how we can transform your playspace.
Our office hours are 8am – 4.30pm, Monday to Friday. Just call 01435 812484