Client
Pumpkin Patch Nursery

Location
Brighton

Date
April 2021
Interactive play space
Pumpkin Patch approached us looking for a natural style play space with a variety of features for the children to interact with. We installed a mud kitchen with a chalkboard, soil trough, workbench, sink and seating which the children absolutely love! To go alongside this we installed a water play unit with pump and vertical pulley, pebble pit and sand pit with a colourful canopy roof. The combination of textures and interactive systems has been well received by the nursery age children and really benefitted their play and imagination skills. There is also a tree lab area with a bug hotel and play chip surfacing which is entered by a bespoke robinia archway. The tree lab with horizontal pulley initiates explorative play through the idea of a woodland laboratory. Many of the interactive elements are accessible from ground level and encourage inclusive play suitable for all ages and abilities. It is all about investigative play which involves finding, collecting and sorting of natural found materials.
The finished product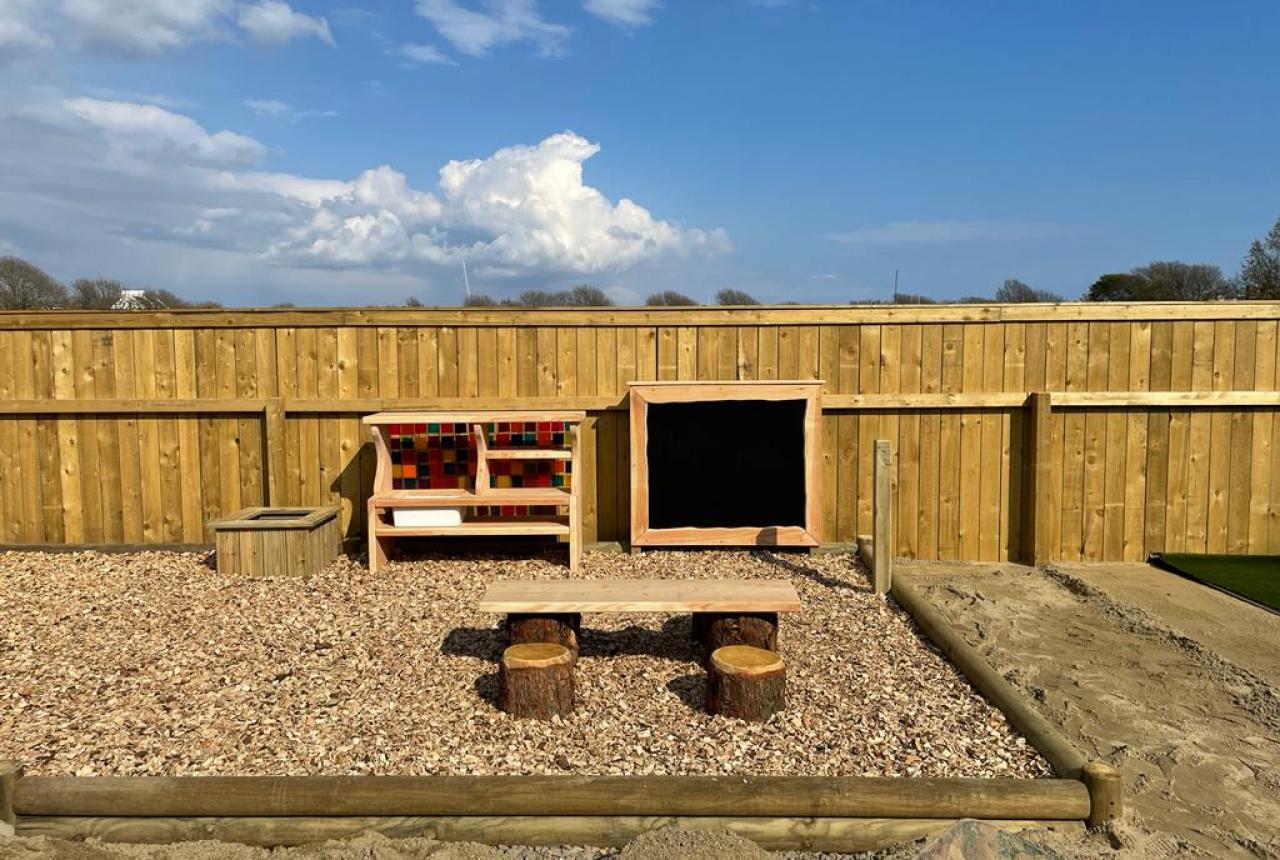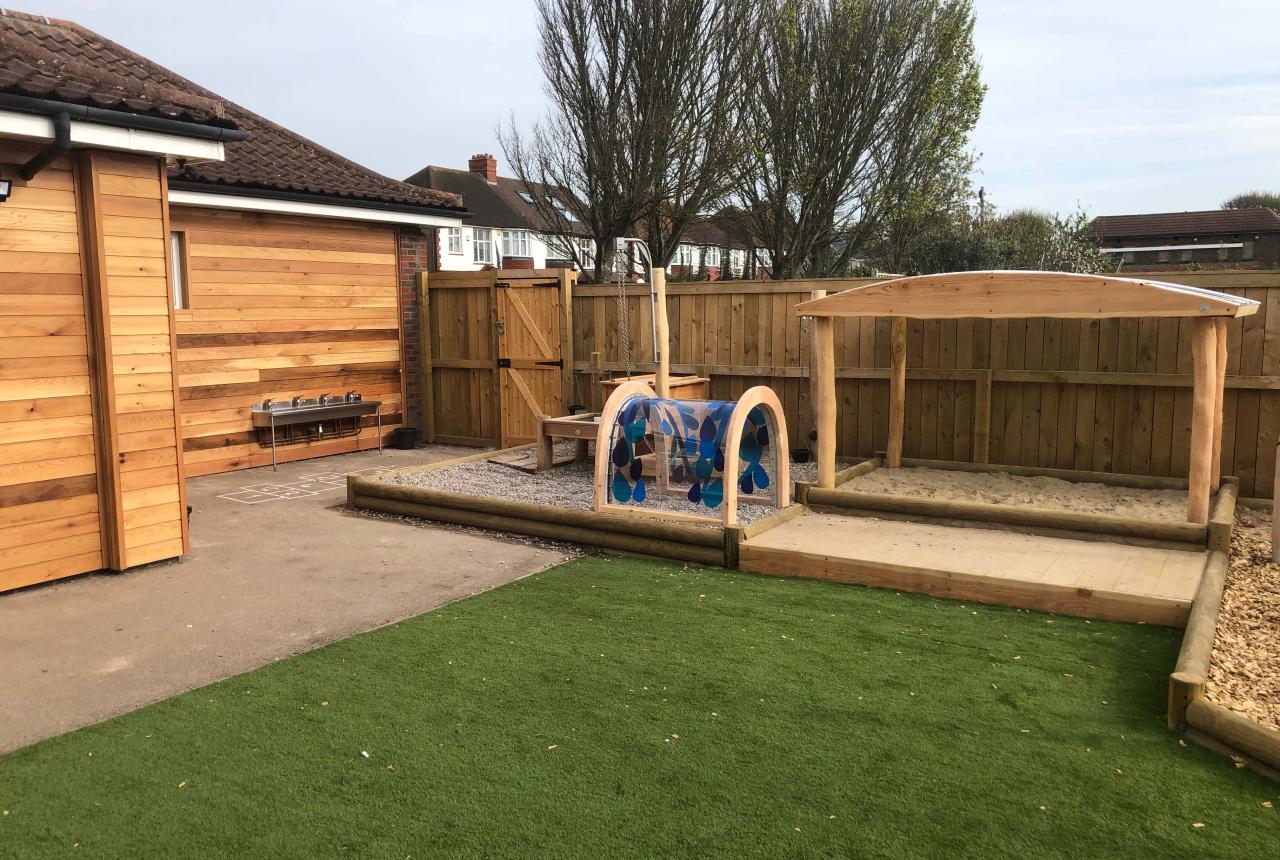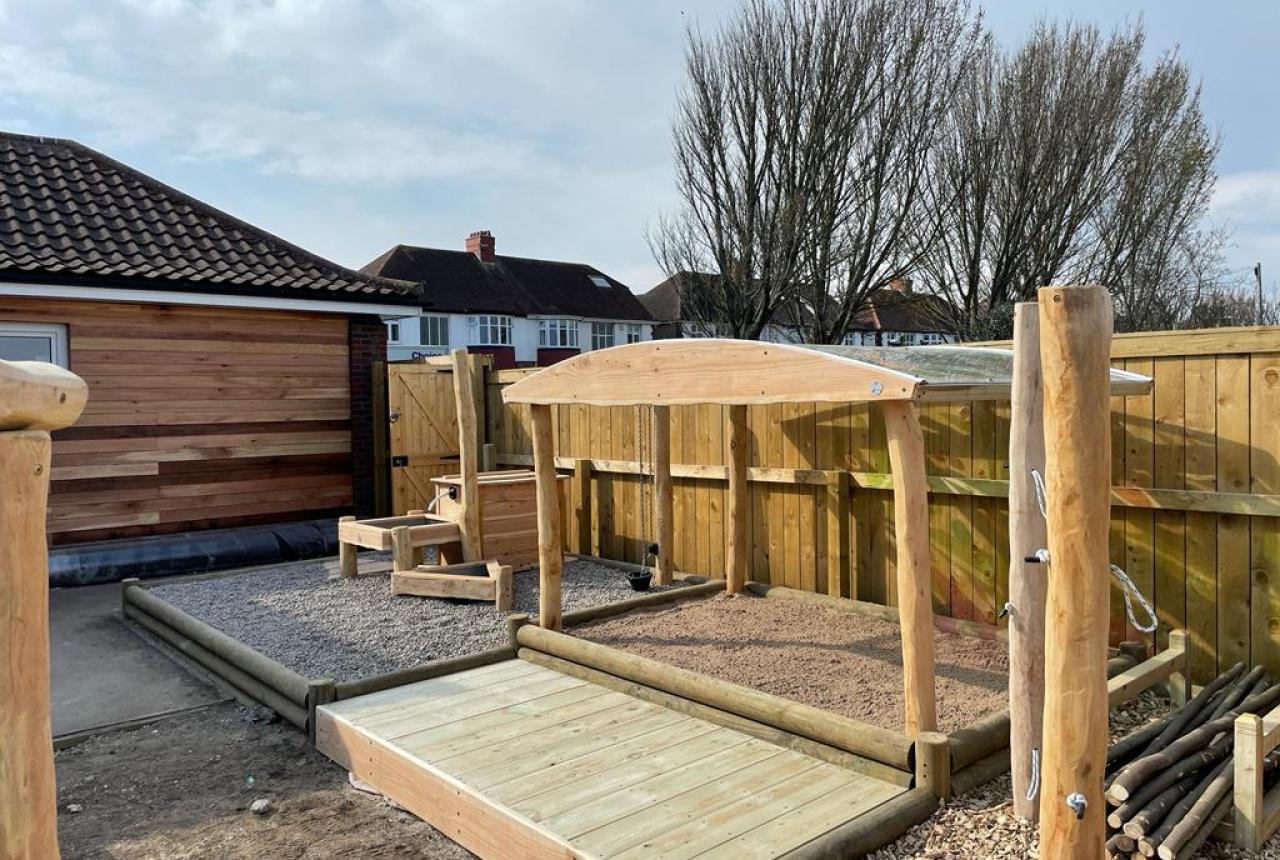 A similar project to this would cost £30,000
Build your perfect playground
Get in touch now to arrange your free no obligation survey, design and quotation and discover how we can transform your playspace.
Our office hours are 8am – 4.30pm, Monday to Friday. Just call 01435 812484