Client
Forest School

Location
London

Date
January 2021
Bespoke climbing structure built around trees
The design at Forest School incorporates the trees on the site, creating a unique climbing structure featuring a fireman's pole, a clamber net, a tunnel, a clamber bridge, our bespoke colourful canopy panels and a wobbly ladder. The three bespoke platforms around the trees make this an incredibly exciting and imaginative play space. The school also has an individual canopy roof den with bench seating as a more enclosed creative learning space.
The finished product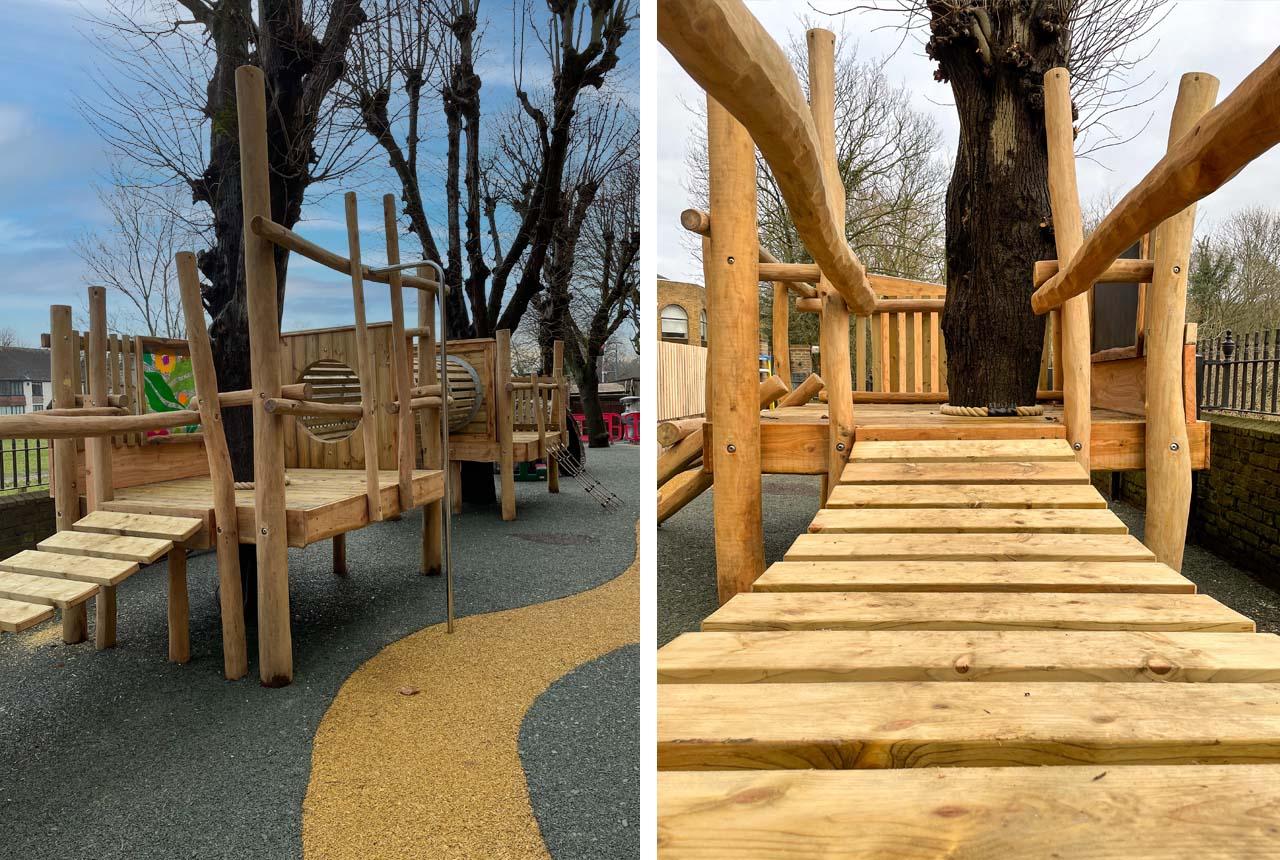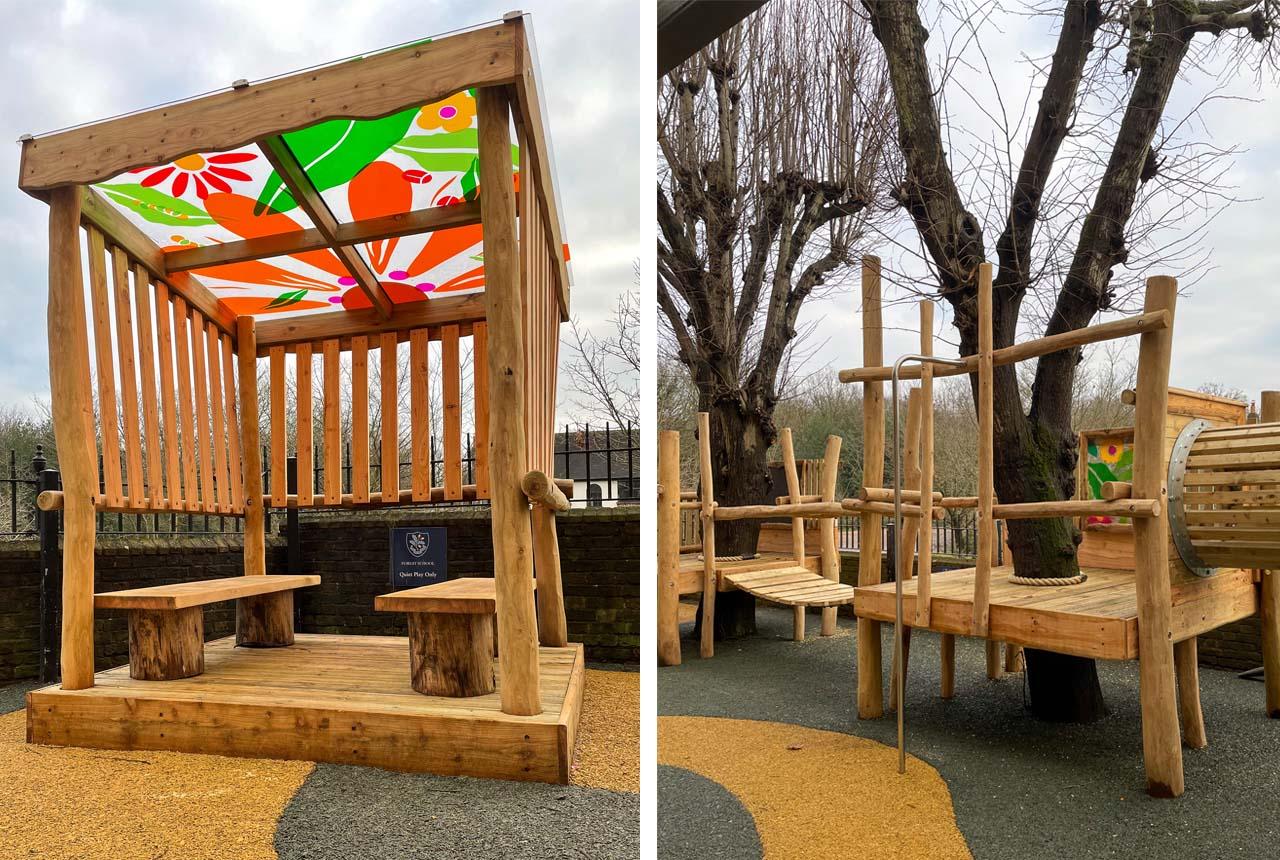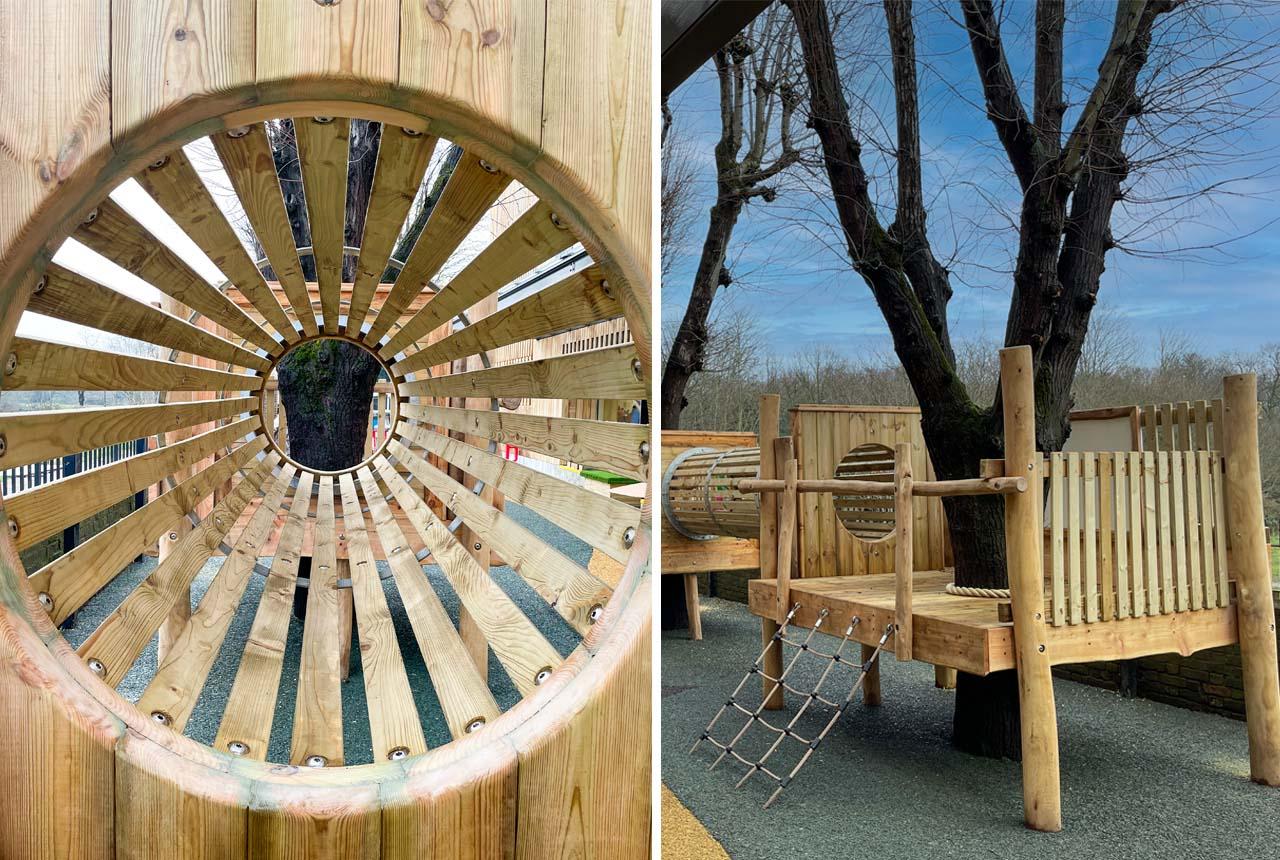 A similar project to this would cost £40,000
The bespoke climbing structures were created around the existing trees on site, featuring slatted tunnels, a fireman's pole and a wobbly ladder providing exciting routes up and around the structure to create a challenging and intriguing play space.
Build your perfect playground
Get in touch now to arrange your free no obligation survey, design and quotation and discover how we can transform your playspace.
Our office hours are 8am – 4.30pm, Monday to Friday. Just call 01435 812484