Client
Grindleford Playing Fields Association

Location
Peak District

Date
April 2022
Climbing structure
Grindleford village, located in the beautiful Peak District were after a natural looking playground that blended into the surrounding landscape. The climbing structure we designed and installed was enjoyed by the children immediately after install and has bought excitement to the area, as well as a new space for the local community. The climbing structure consists of a variety of components including a triangular and square platform, a rope bridge, a clamber net, a wobbly ladder, balance beams with overhead ropes and a fireman's pole. The play space also features a snug den, tower built over existing slide to make a feature of it and a basket swing. These different features offer areas of play for different ages and abilities. The surfacing surrounding the play equipment is play chip which provides a natural surfacing, in keeping with the local environment.
The finished product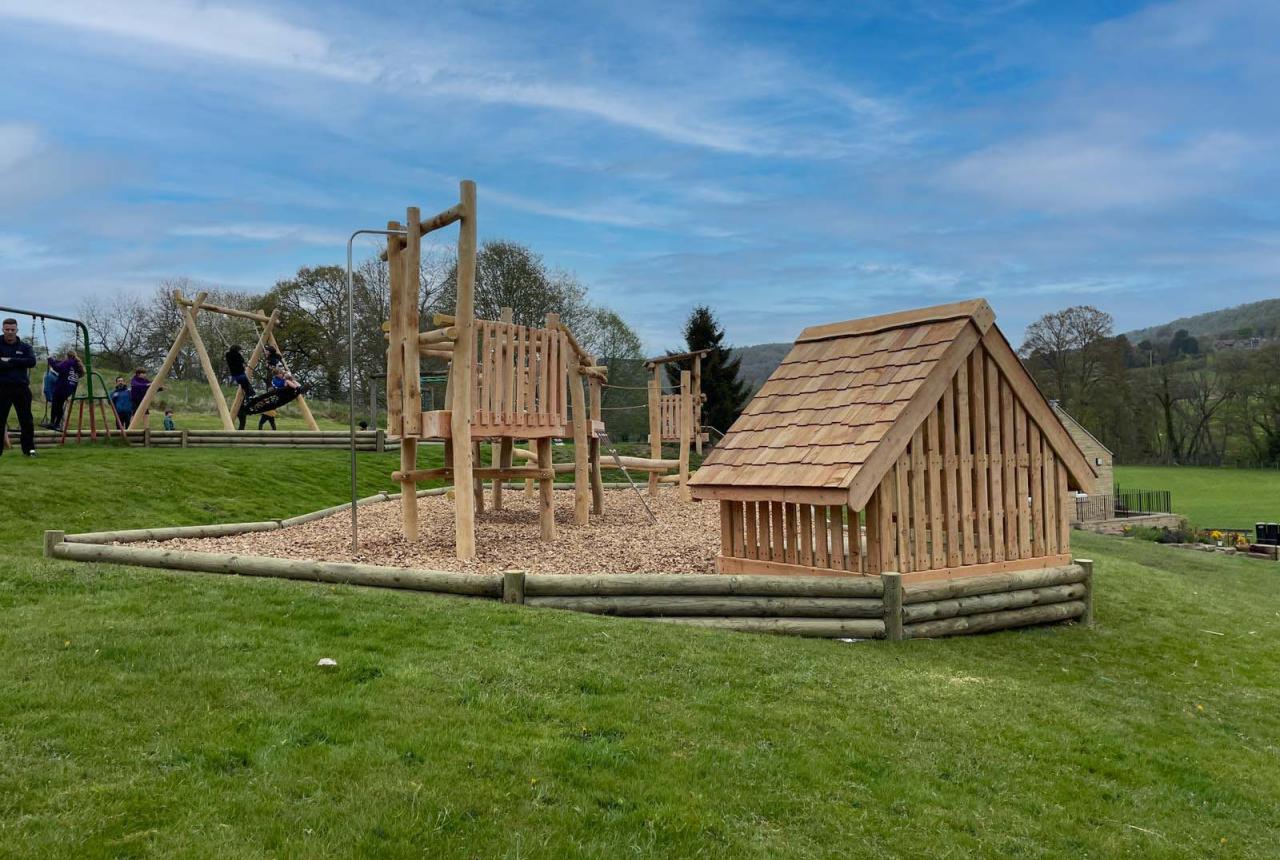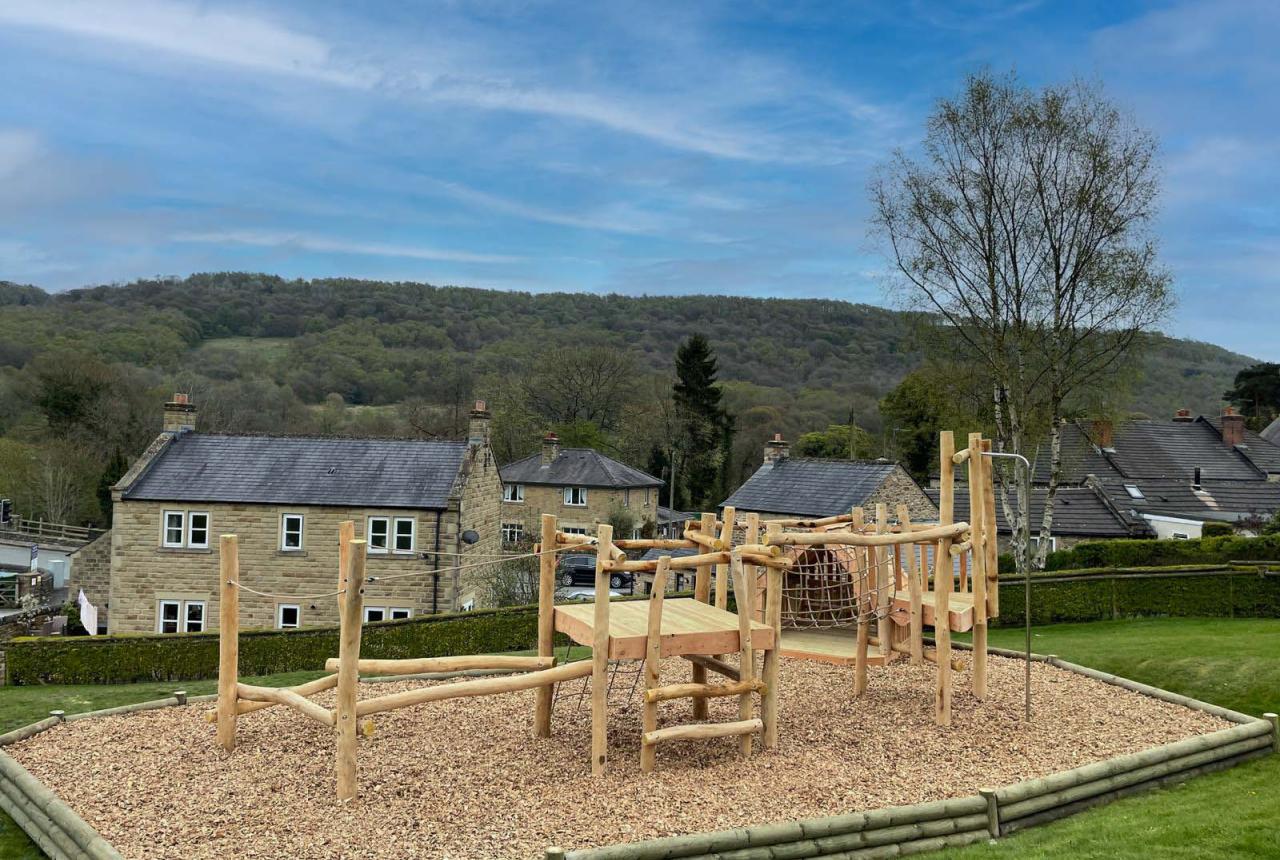 A similar project to this would cost approx £40,000
Build your perfect playground
Get in touch now to arrange your free no obligation survey, design and quotation and discover how we can transform your playspace.
Our office hours are 8am – 4.30pm, Monday to Friday. Just call 01435 812484