Client
Ibstock Place School

Location
London

Date
47,500
Natural climbing, stage and colourful seating
Set on the edge of beautiful Richmond Park, Ibstock School have wonderful grounds, we were delighted when they chose to work with us to develop their pre prep playground. Working closely with Alice their head of pre prep and Emma the head of art and design, we designed a beautiful new climbing structure set within the trees to give a tree house effect, it included a cosy den and other elements such as bridges, balance beams and somersault bars - providing a variety of physical challenges. A reading nook featuring colourful screens was set outside the library, giving the children a special place to enjoy their books in the open air. The Kindergarden is a smaller space which we enhanced with a variety of bespoke colourful panels to help define the growing zone, construction area and sand play area for which we also provided a mini sandpit. One of our favourite things about this space is the stunning little stage with bespoke comedy and tragedy panel, mirror and rustic robinia frame to allow the school to set dress!
The finished product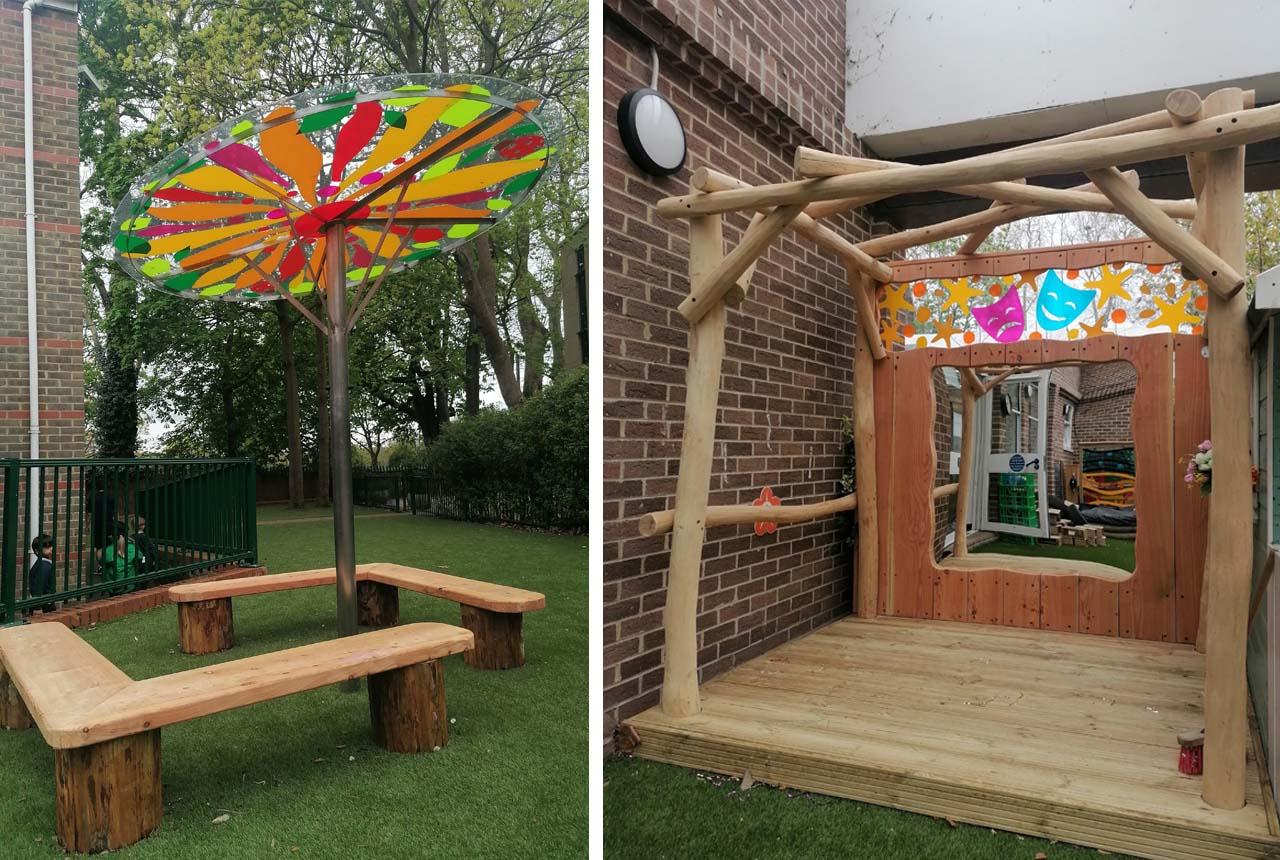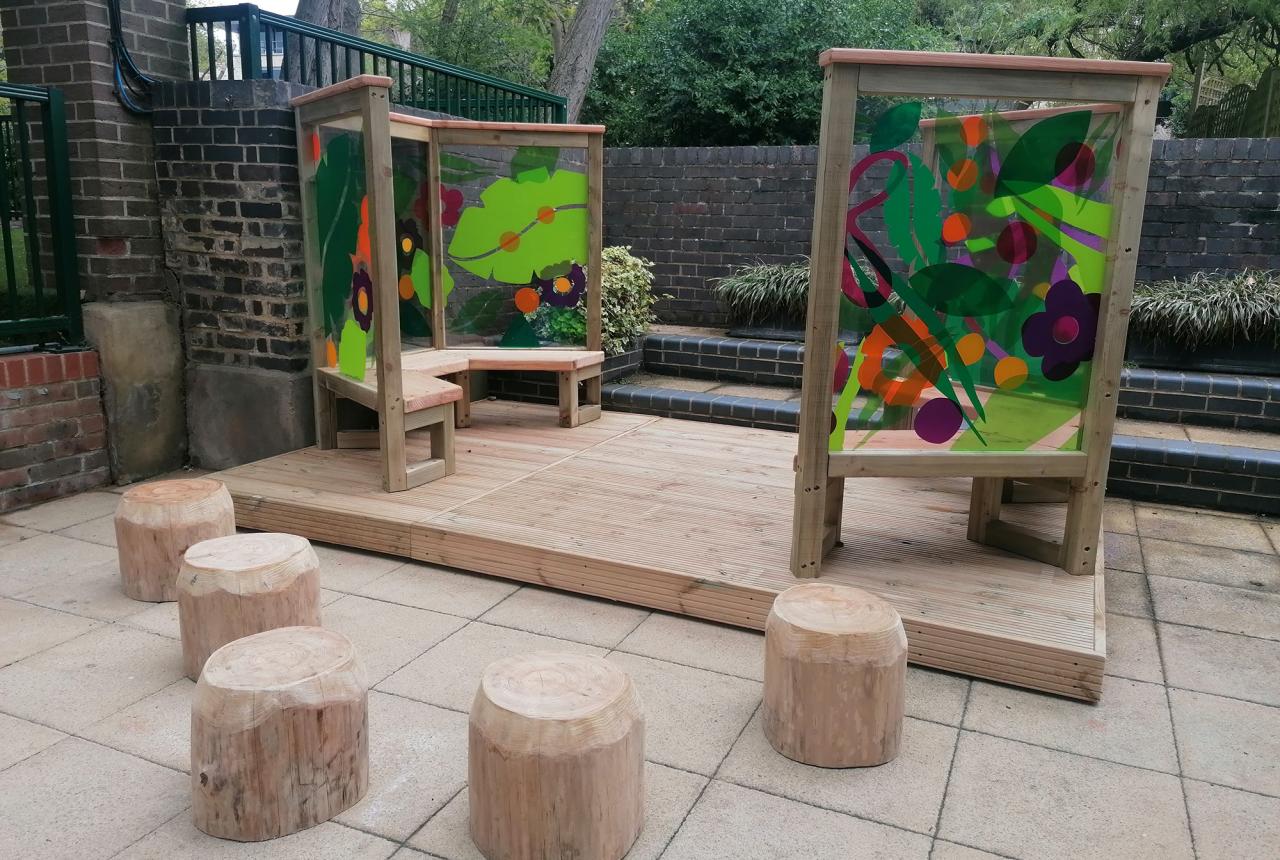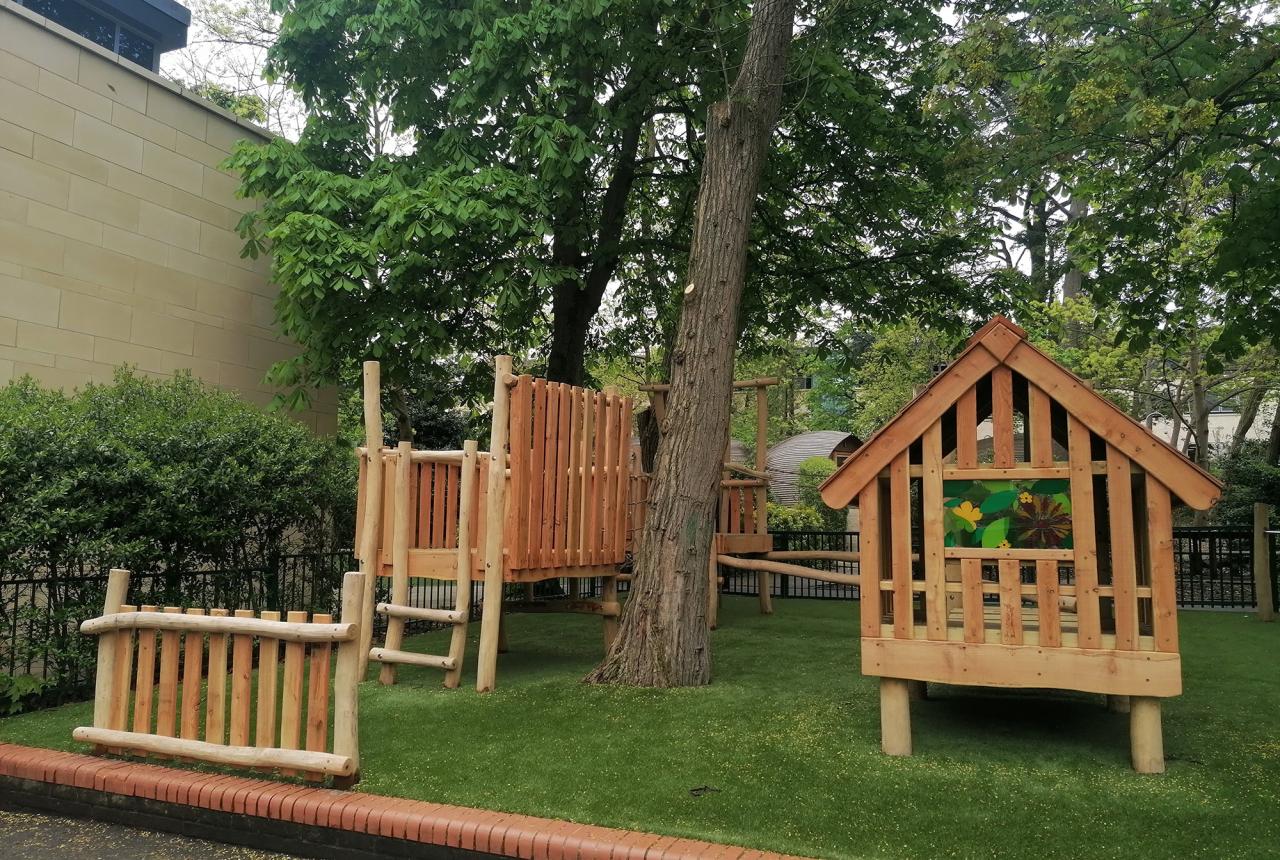 A similar project to this would cost approx £47,500
Build your perfect playground
Get in touch now to arrange your free no obligation survey, design and quotation and discover how we can transform your playspace.
Our office hours are 8am – 4.30pm, Monday to Friday. Just call 01435 812484