Client
Lymm Nursery

Location
Warrington

Date
January 2023
Interactive nursery playground
Back to the Garden childcare was started by dedicated and dynamic husband and wife team Stewart and Jeannie. The philosophy of the BTTG team is 'to allow children to explore their environment, experiment with the outdoor playscape and all its natural resources'. This also being at the core of our beliefs at Natural Playscapes they saw in us a company that could help deliver the outdoor environment they wanted to create at their brand new setting in Lymm. Having initially been provided with an architect's plan, we worked with the team at Lymm over several months to create a design for the garden that would offer an exciting and nurturing space to help all the children in starting their journey to develop inquisitive minds, physical confidence and a sense of wellbeing. Included within the garden is water and sand play, a mud kitchen, a mound with a tunnel, dens and a wonderful climbing structure built around a tree. The team at Lymm were thrilled with the results and the children have been making the most of the lovely weather outside.
The finished product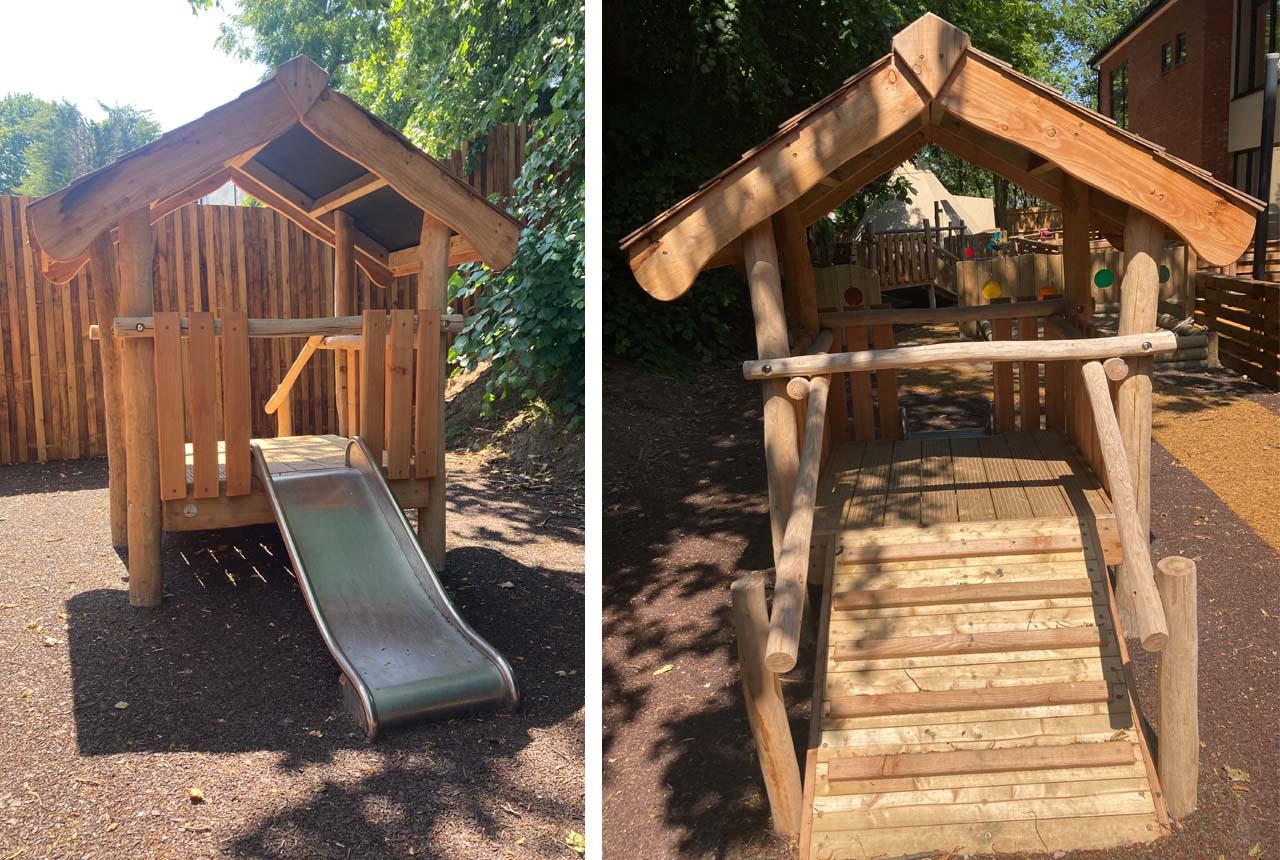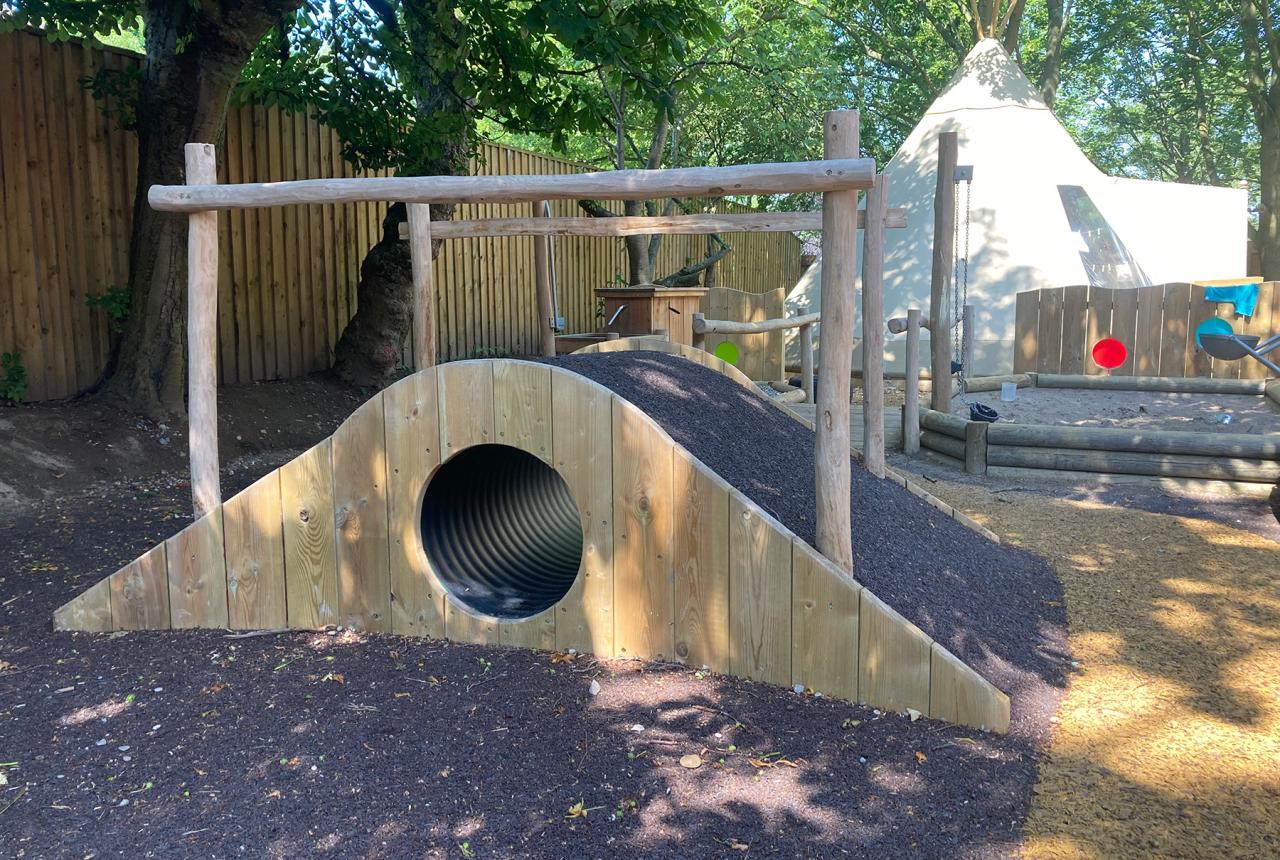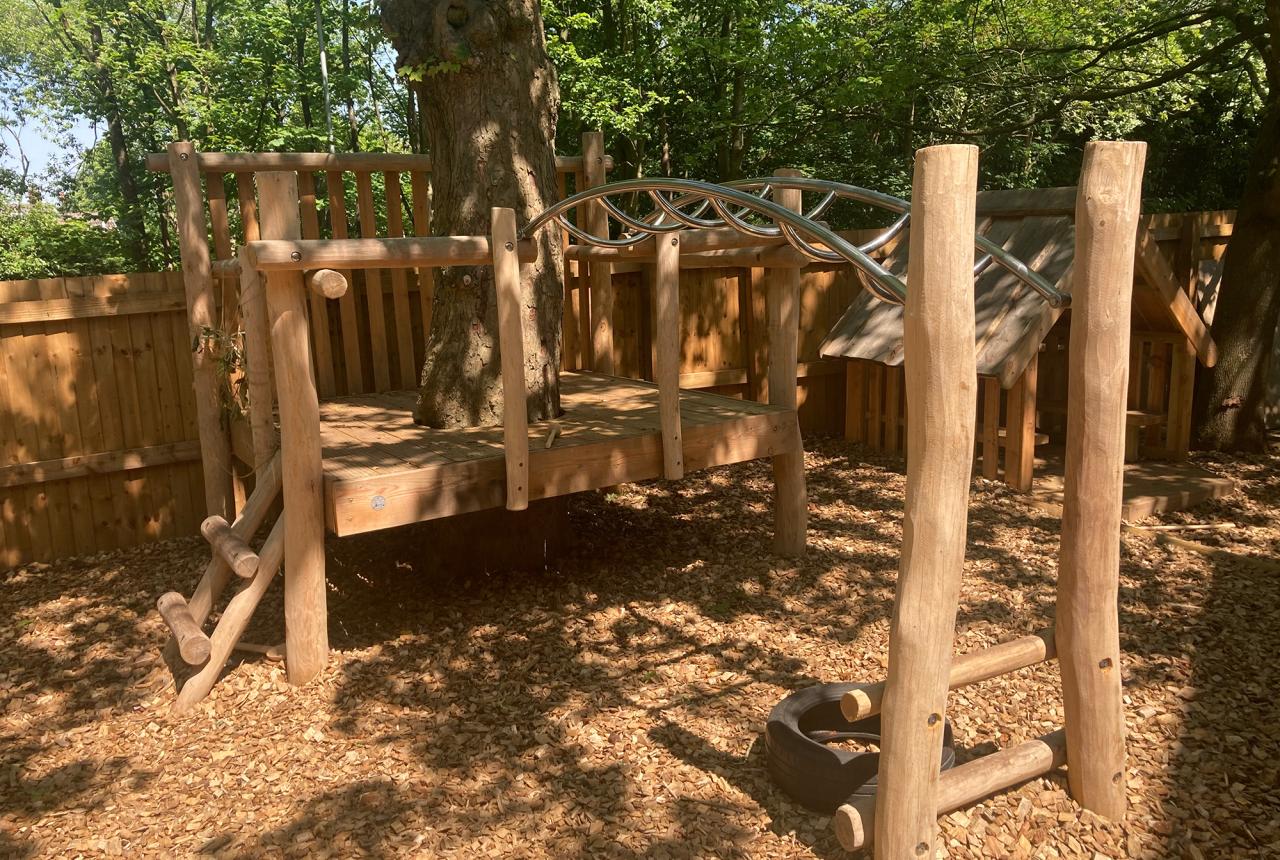 A similar project to this would cost approx £85,000
Build your perfect playground
Get in touch now to arrange your free no obligation survey, design and quotation and discover how we can transform your playspace.
Our office hours are 8am – 4.30pm, Monday to Friday. Just call 01435 812484