Client
Maidenhead Nursery

Location
Maidenhead

Date
May 2022
Climbing structure with rainbow canopy roofs
Maidenhead Nursery School had a compact space that they were looking to transform with climbing equipment suitable for their younger children. The climbing structure we designed had colourful rainbow themed canopy roof panels, wobbly ladder and step access, a rope bridge and a clamber ramp. The colourful roof panels cast beautiful shadows onto the platforms underneath them sparking childrens' imagination. Alongside the climbing structure we also installed curved monkey bars and acrobatic bars to provide a play feature that encourages more active play and enhances coordination skills. The playground was finished with a durable artificial grass safety surface underneath the climbing equipment.
The finished product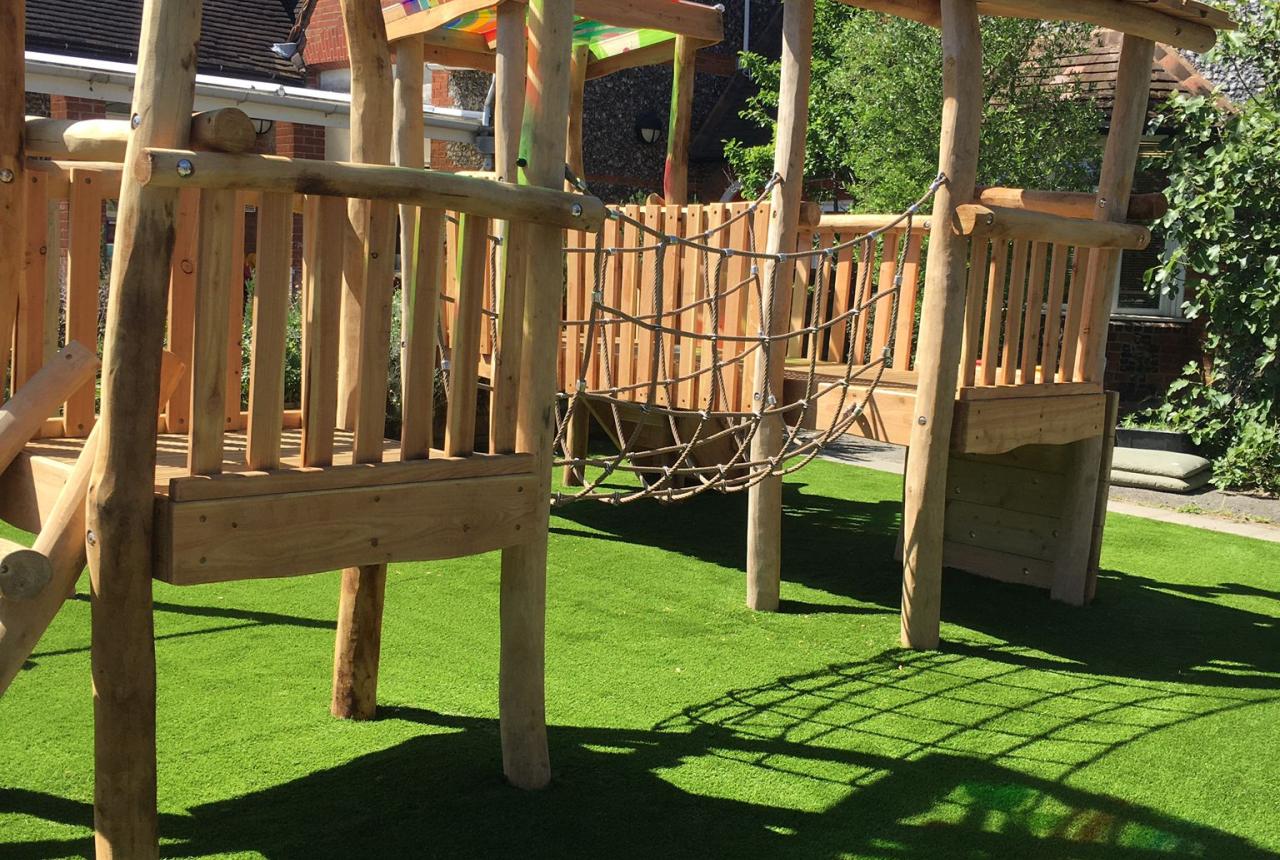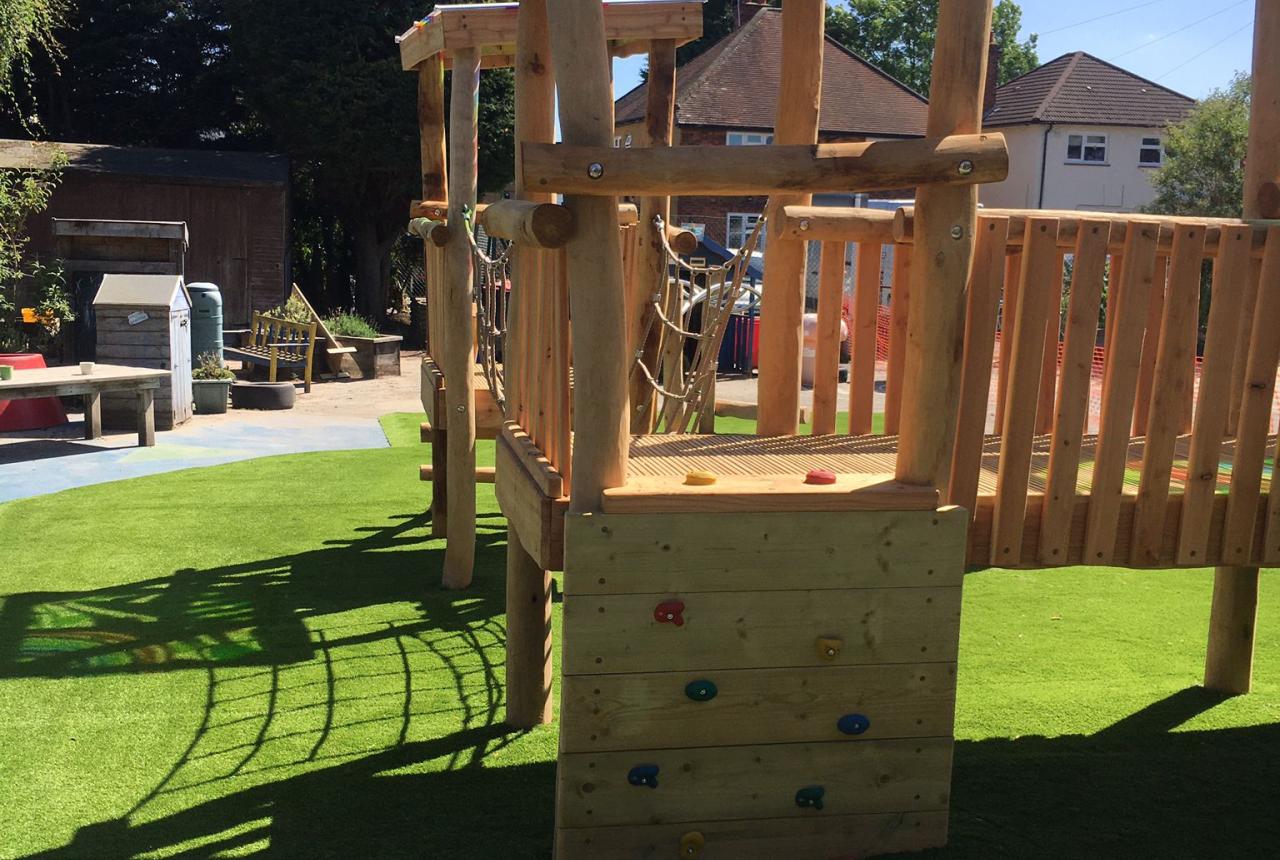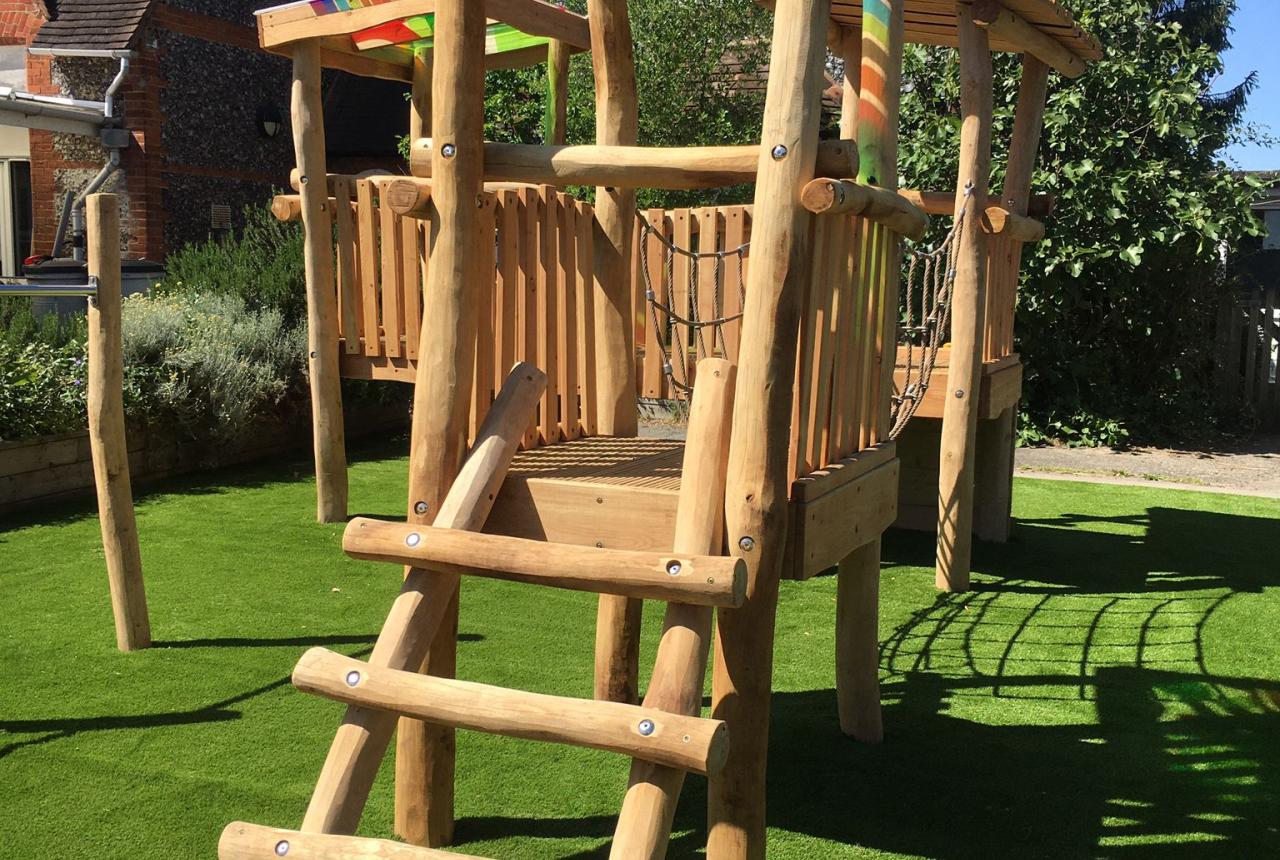 A similar project to this would cost approx £30,000
Build your perfect playground
Get in touch now to arrange your free no obligation survey, design and quotation and discover how we can transform your playspace.
Our office hours are 8am – 4.30pm, Monday to Friday. Just call 01435 812484