Client
Sarisbury Junior School

Location
Southampton

Date
November 2021
Natural climbing structure with bespoke canopy panel
Our brief for Sarisbury Junior School was to design a challenging new climbing structure for the children which includes bridges, balance scramble beams, a wobbly ladder, a bannister slide and a bespoke colourful panel to represent the local River Hamble. This was installed on rubber mulch which is a great surfacing material for climbing. Dragonflies and bullrushes are featured on the bespoke colourful canopy panel which brightens up the play space as well as providing a talking point for the children to teach them about the local area. The children absolutely love the new space and the play opportunities and challenges that it provides.
The finished product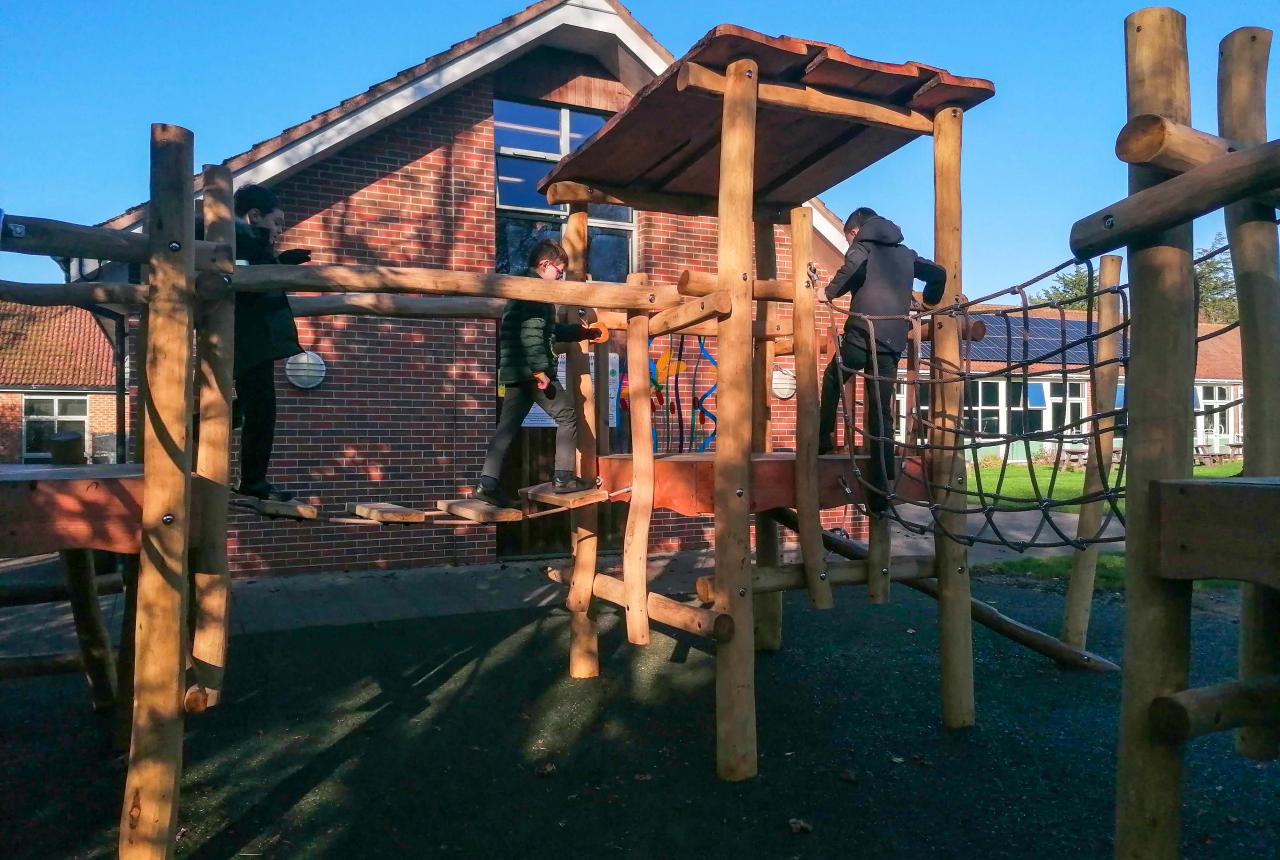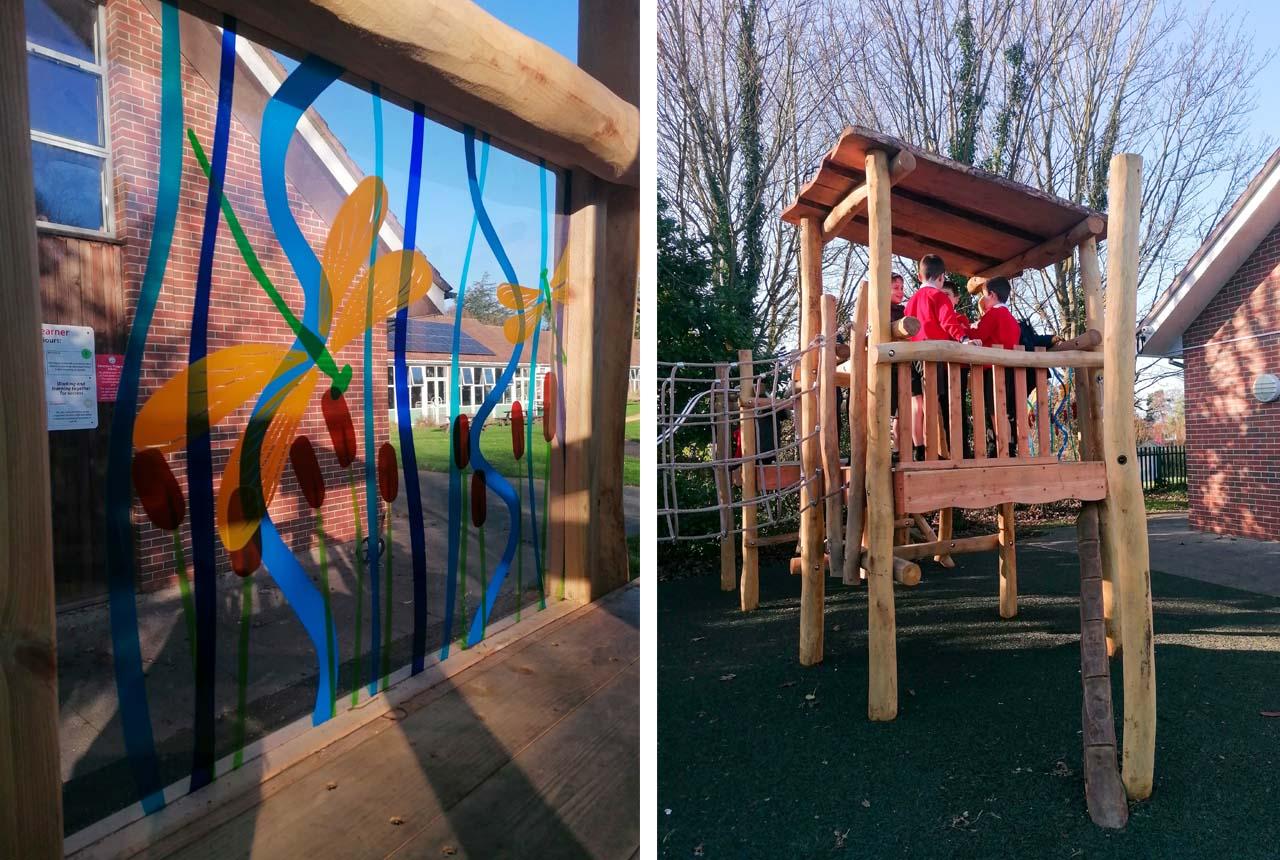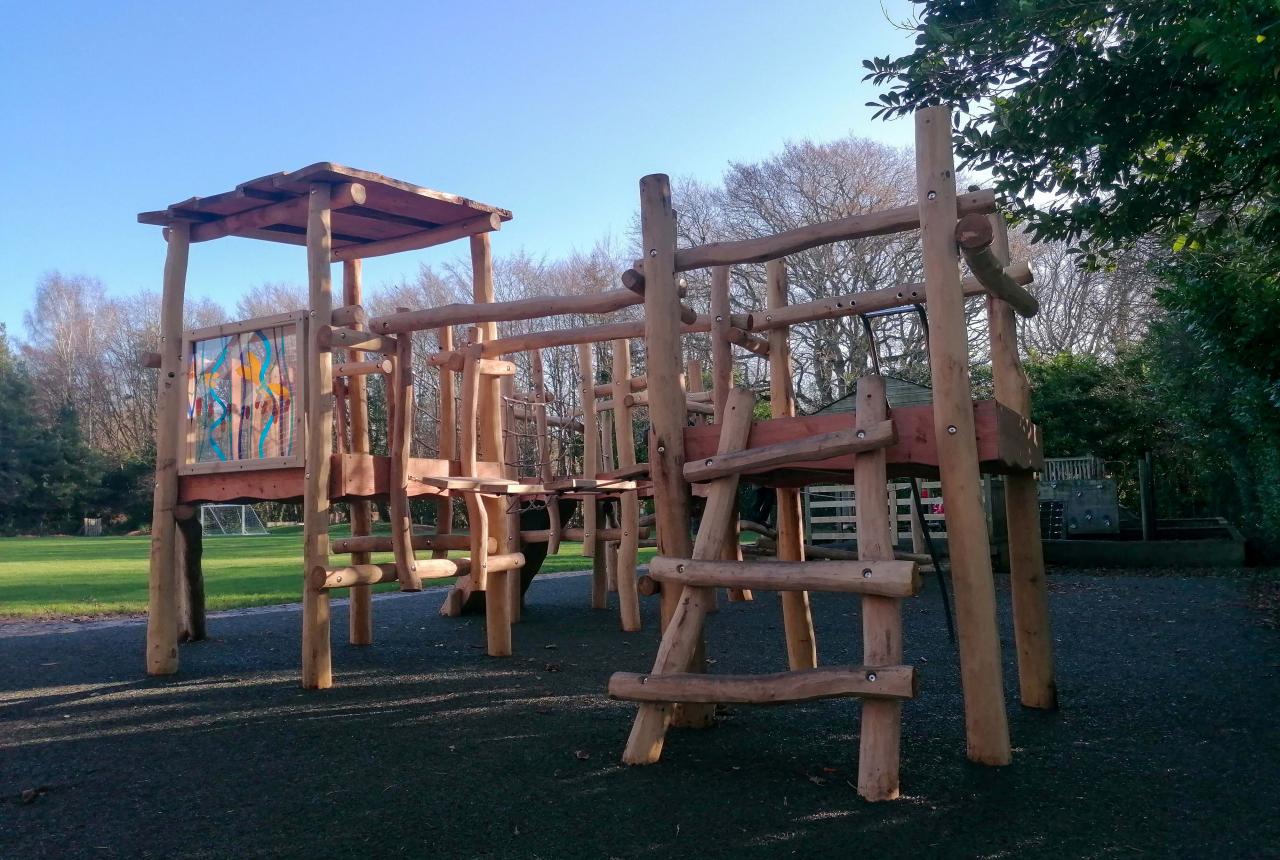 A similar project to this would cost approx £28,500
Build your perfect playground
Get in touch now to arrange your free no obligation survey, design and quotation and discover how we can transform your playspace.
Our office hours are 8am – 4.30pm, Monday to Friday. Just call 01435 812484