Client
Buckingham Park Primary School

Location
East Sussex

Date
November 2020
Bespoke natural climbing structure
Buckingham Park's brief was to develop two areas; the first to create an exploration area with loose natural materials. In this area we used pebbles and bark, where the children could use pulleys, bowls, chutes and scales, transporting and digging in the natural materials. The second was to provide a varied natural climbing zone with a wide range of physical challenges to replace their existing linear trim trail.
The finished product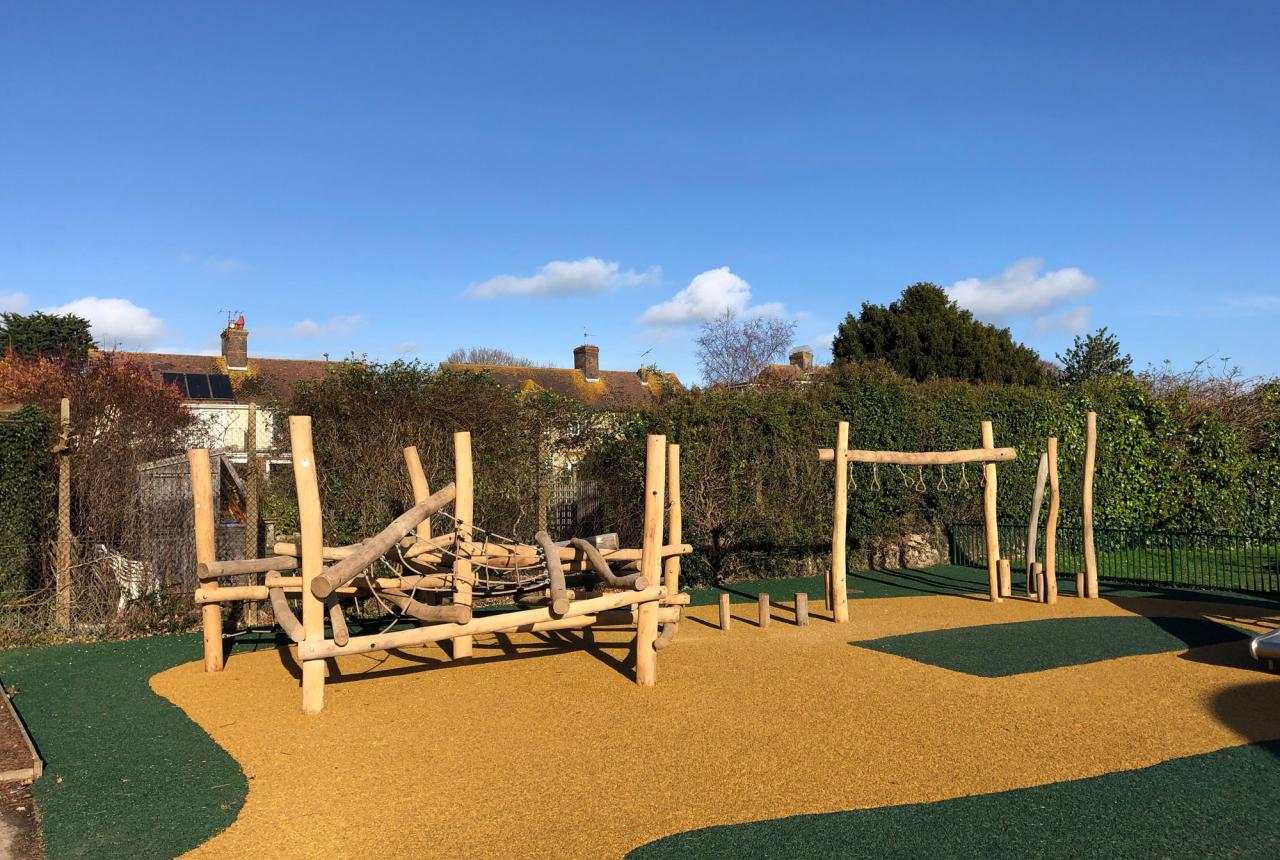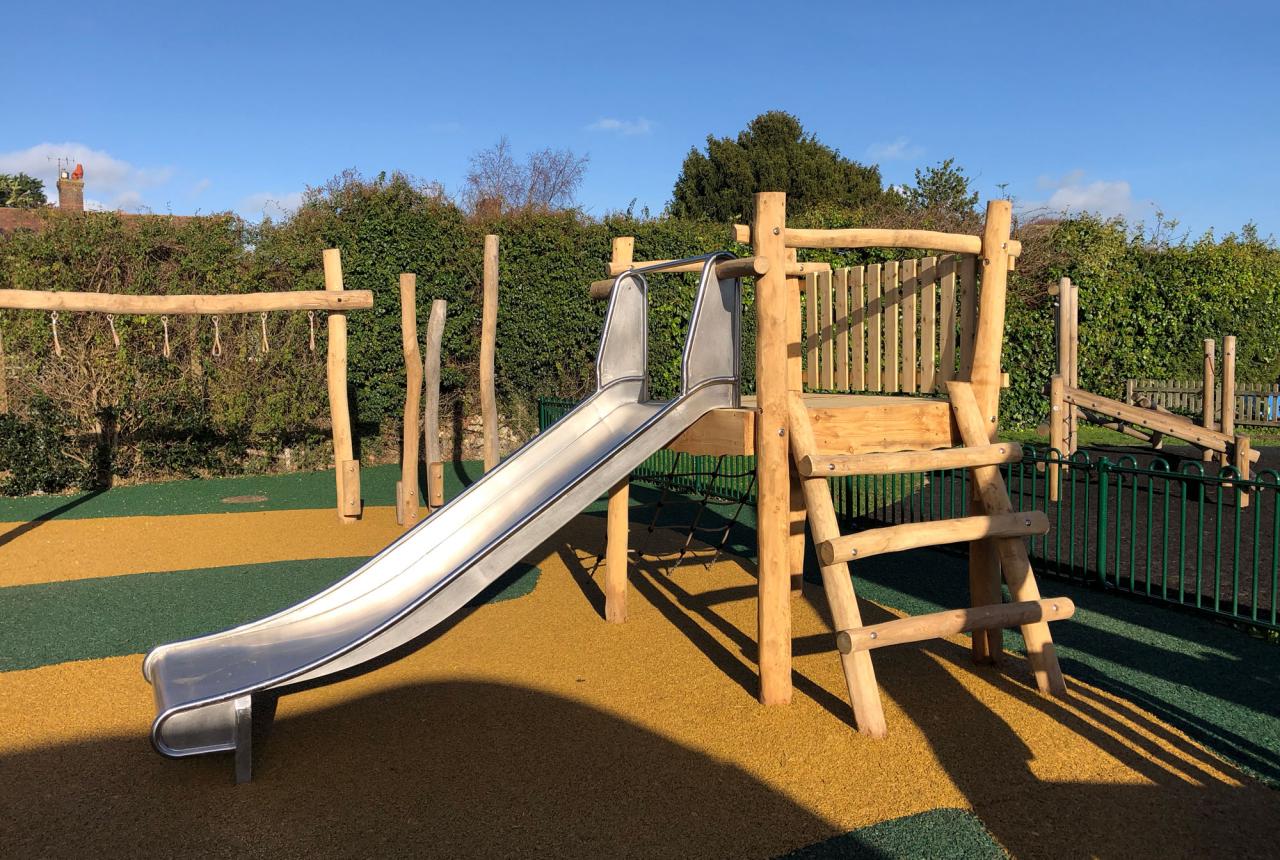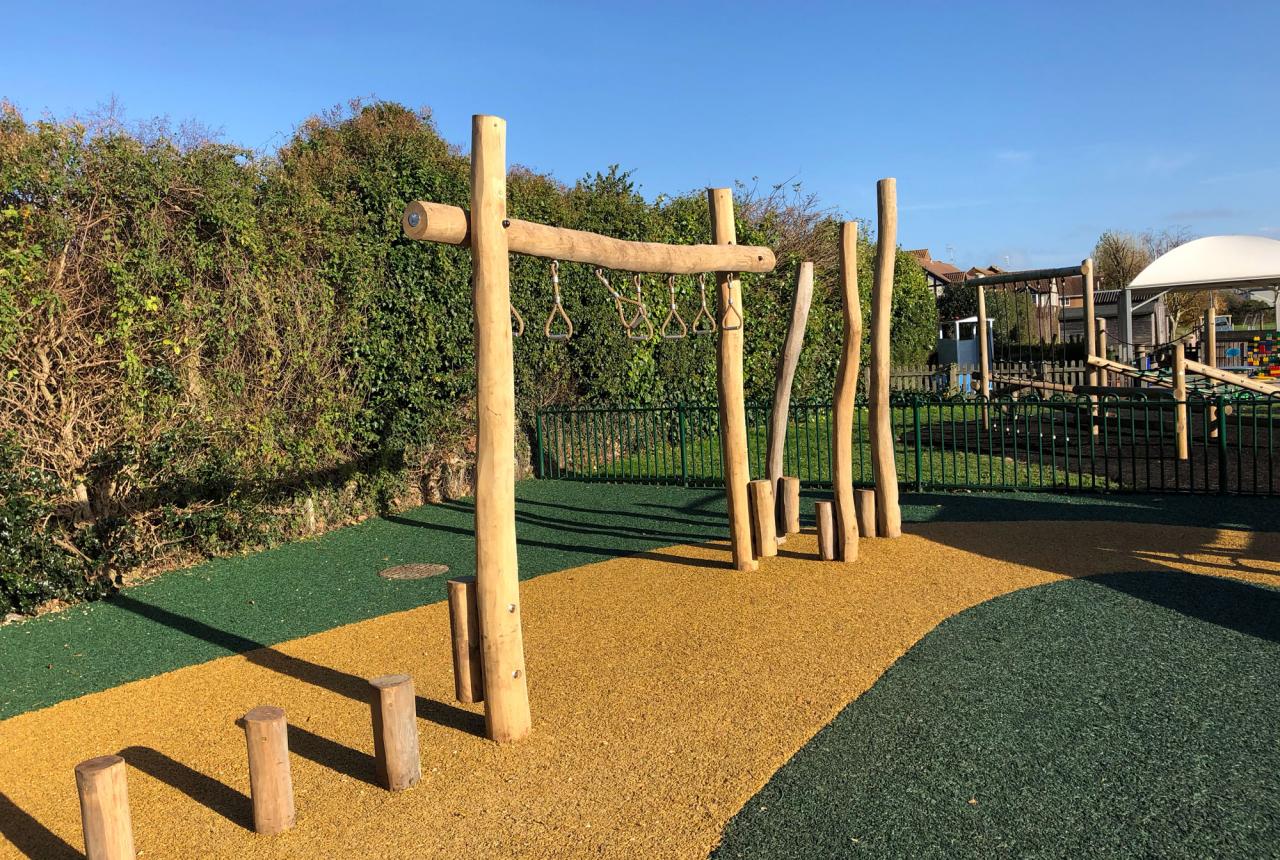 A similar project to this would cost £40,000
The photos show the natural climbing zone featuring trapeze handles, a pole climber, clamber stilts and a platform with wobbly ladder and a slide. The age range was 4-6 years and the budget for both areas was £60k.
Build your perfect playground
Get in touch now to arrange your free no obligation survey, design and quotation and discover how we can transform your playspace.
Our office hours are 8am – 4.30pm, Monday to Friday. Just call 01435 812484