Client
Webbs Garden Centre

Location
Oxfordshire

Date
July 2023
Public playground
Webbs Garden Centre is set in the busy Millets Farm Centre, owner Ed Webb contacted us in early 2023 with a vision to revamp their old and unused play area. The space is next to their bustling caféand the desire was to create an engaging space for children to enjoy whilst the adults grab a coffee nearby. We created an obstacle course with some of our most popular trim trail elements; the slatted tunnel, clamber net and clamber stilts to provide a good range of physical challenges to a broad age range of excited visitors. Also featured in this area were interactive elements; our mini mud kitchen includes pulleys and a large rustic table – these combined offer opportunities for imaginative play as well the creation of natural culinary delights with any 'ingredients' the children can find! The bug hotel nestled in the corner encourages curiosity and a hands on approach to our natural environment. Our colourful canopy seating area is a striking feature that is used for story telling sessions held at the garden centre.
The finished product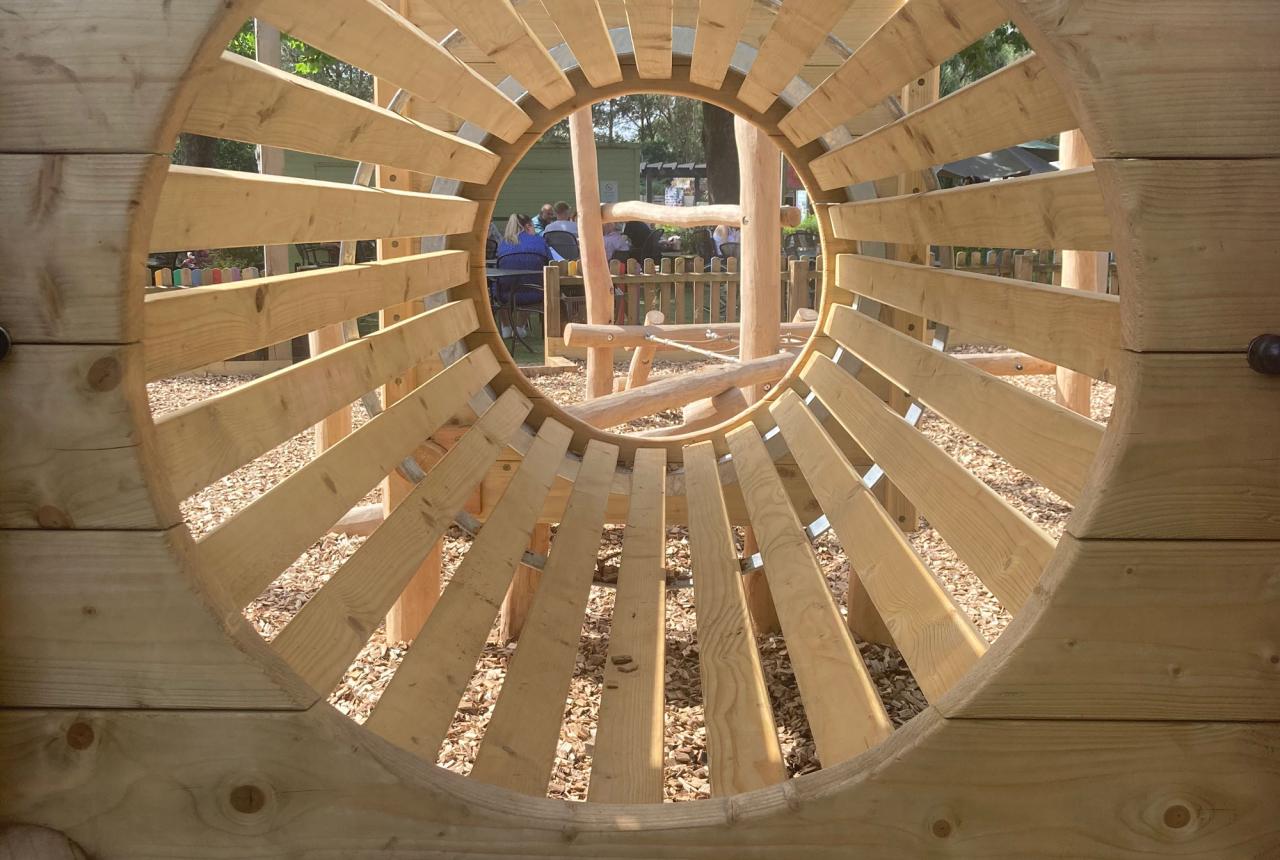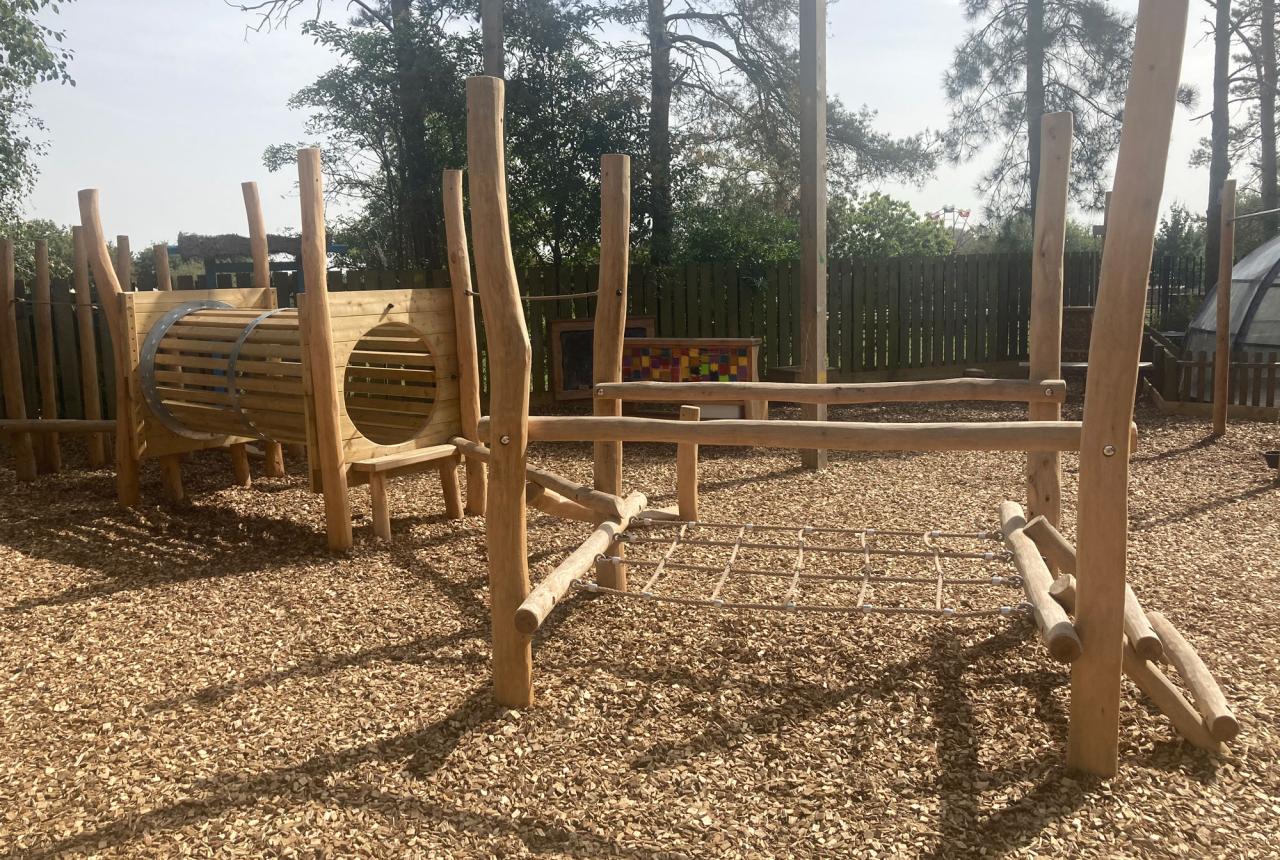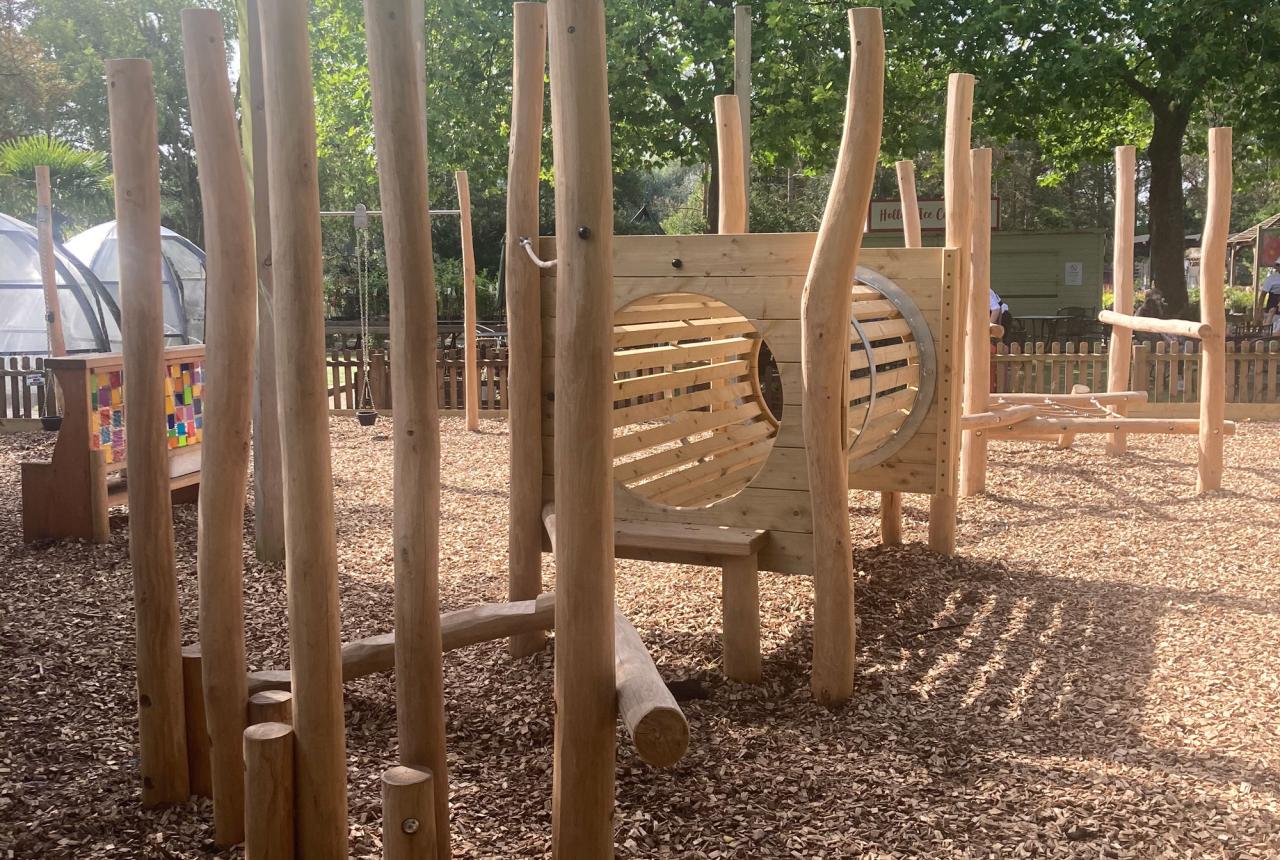 A similar project to this would cost approx £25,000
Build your perfect playground
Get in touch now to arrange your free no obligation survey, design and quotation and discover how we can transform your playspace.
Our office hours are 8am – 4.30pm, Monday to Friday. Just call 01435 812484