Client
Kelling Estate

Location
Norfolk

Date
July 2023
Natural climbing structure
Nestled in the heart of the glorious Norfolk countryside is The Lowes, a beautiful holiday spot in need of a dedicated play space. We had previously worked with the Kelling Estate team in 2021 so were delighted to be invited back to create a new adventure play area for their holiday guests to enjoy. The brief was to create something to appeal to a broad age range and fit in with the stunning surrounding countryside. We designed a large climbing structure offering lots of physical challenges, to be set alongside a basket swing and simple but incredibly popular acrobat bars, the estates team provided their own bark surfacing. The end result looks wonderful and was finished just in time for the 2023 holiday season!
The finished product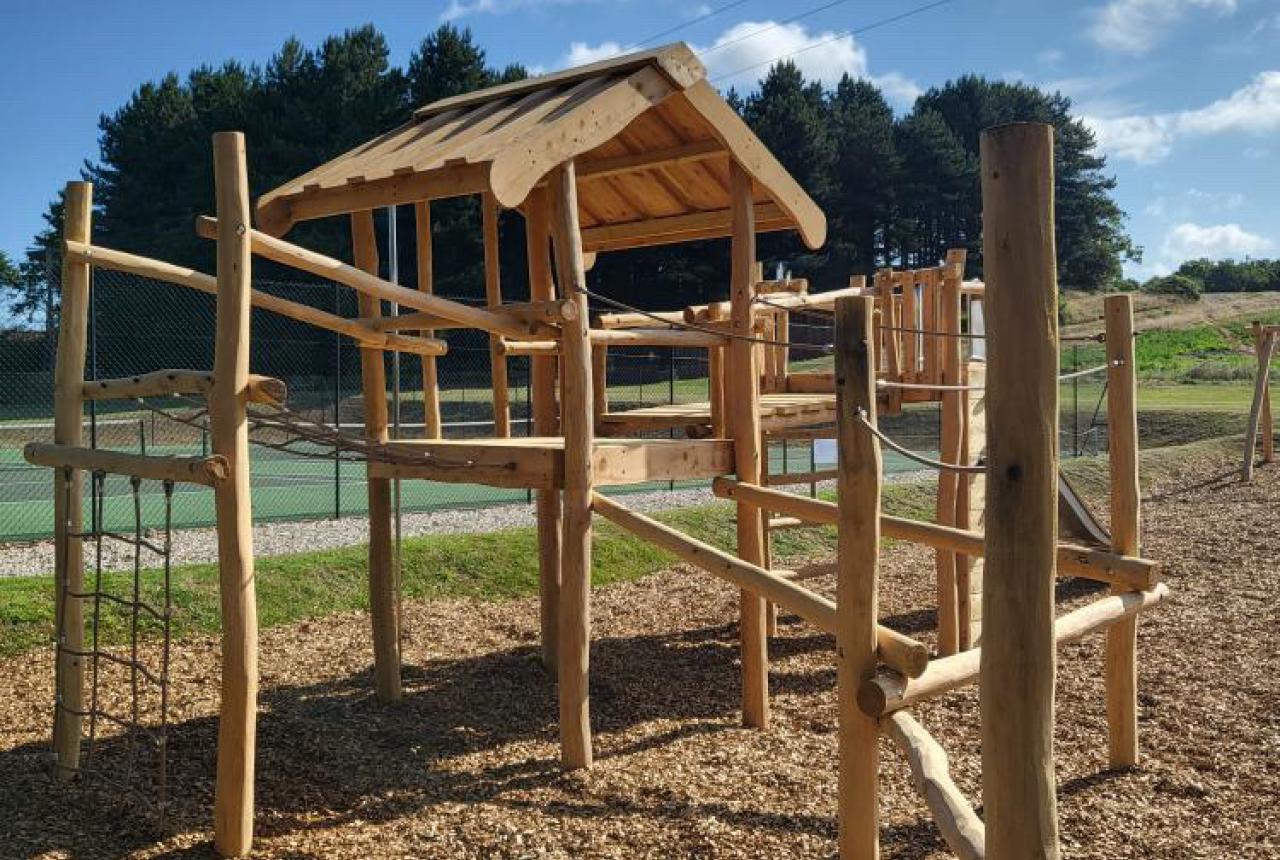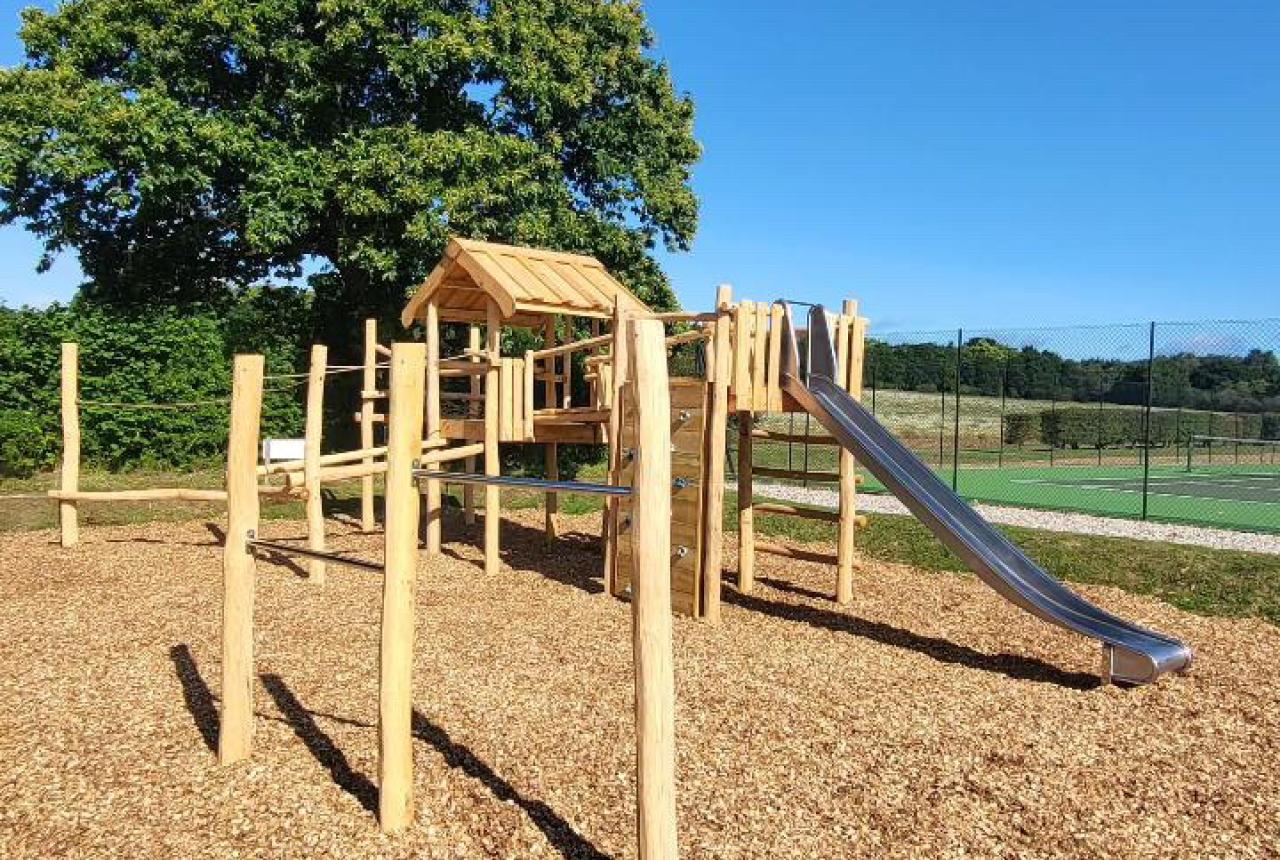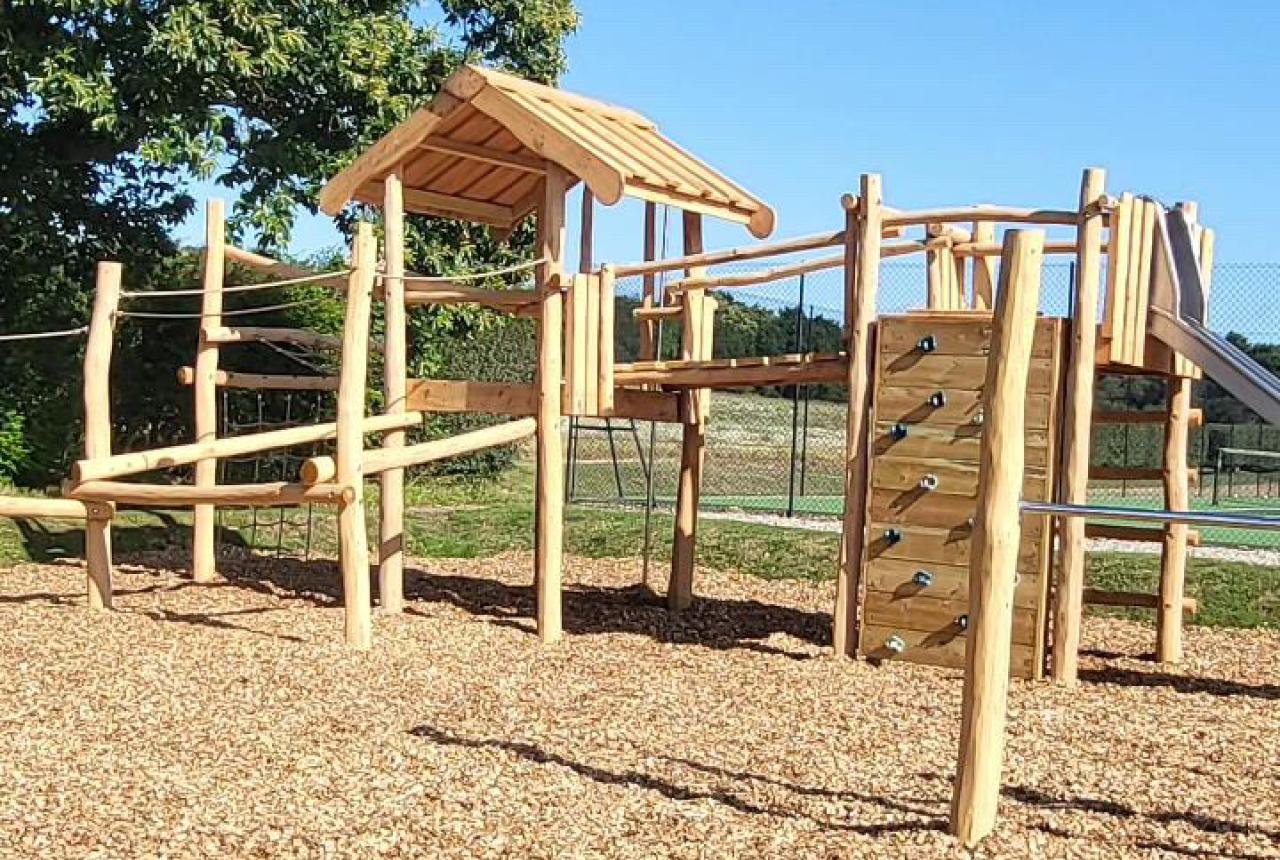 A similar project to this would cost approx £26,000
Build your perfect playground
Get in touch now to arrange your free no obligation survey, design and quotation and discover how we can transform your playspace.
Our office hours are 8am – 4.30pm, Monday to Friday. Just call 01435 812484