Client
Woodlands School

Location
Kent

Date
January 2022
Bespoke climbing around trees
We designed and installed a bespoke climbing structure around the trees on site at Woodlands School in Kent. This unique natural climbing structure features a variety of different elements to encourage challenging and interactive play, linked together by large square platforms built around the trees. The components linked to the platforms are: a clatter bridge, a clamber net, a wobbly ladder, a fireman's pole, balance beams and a climbing wall. These provide challenges for a range of ages and abilities as well as entry and exit points to the platforms. One of the platforms has a chalkboard integrated to the side panels encouraging interactive play and a learning opportunity for the children. The surfacing is play chip which gives a natural finish to the play space. The school love their bespoke climbing structure and could not believe the transformation to their space!
The finished product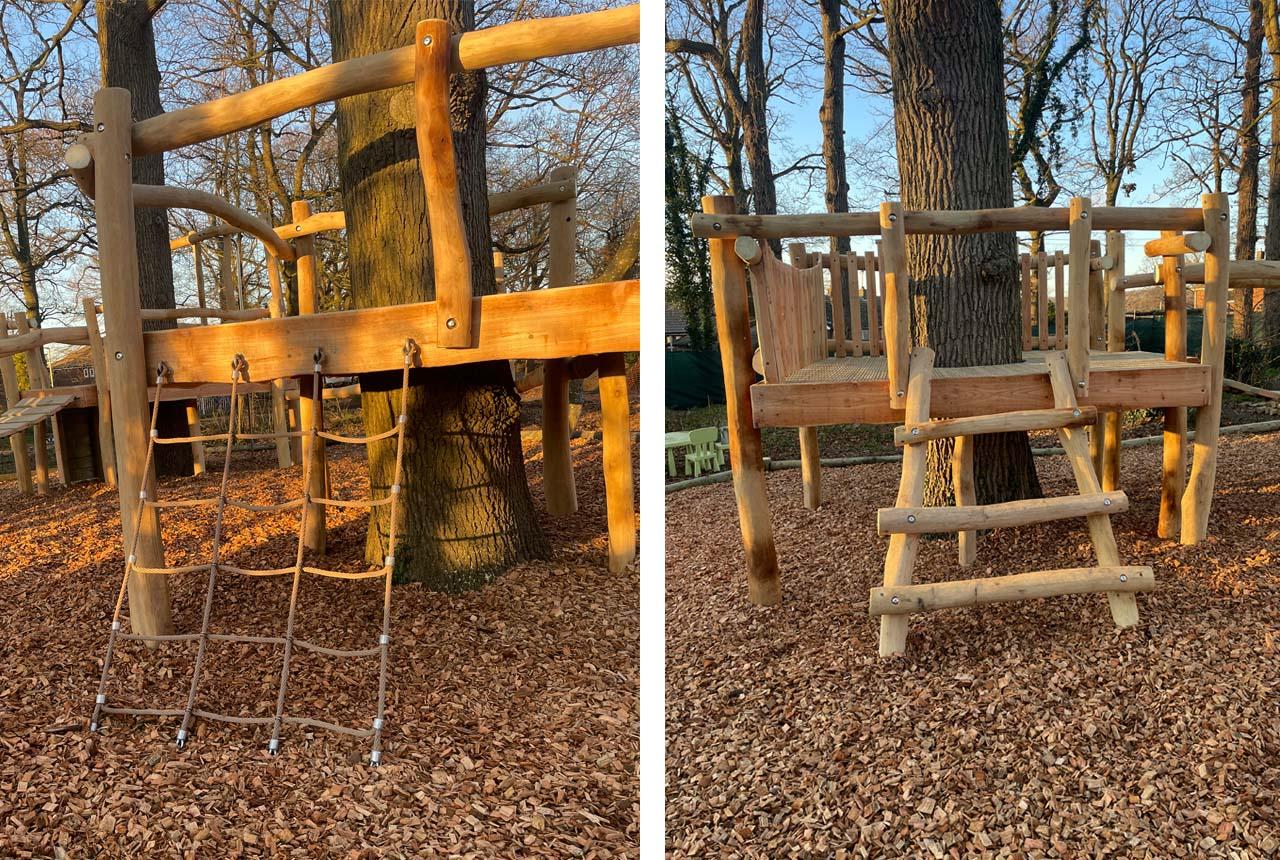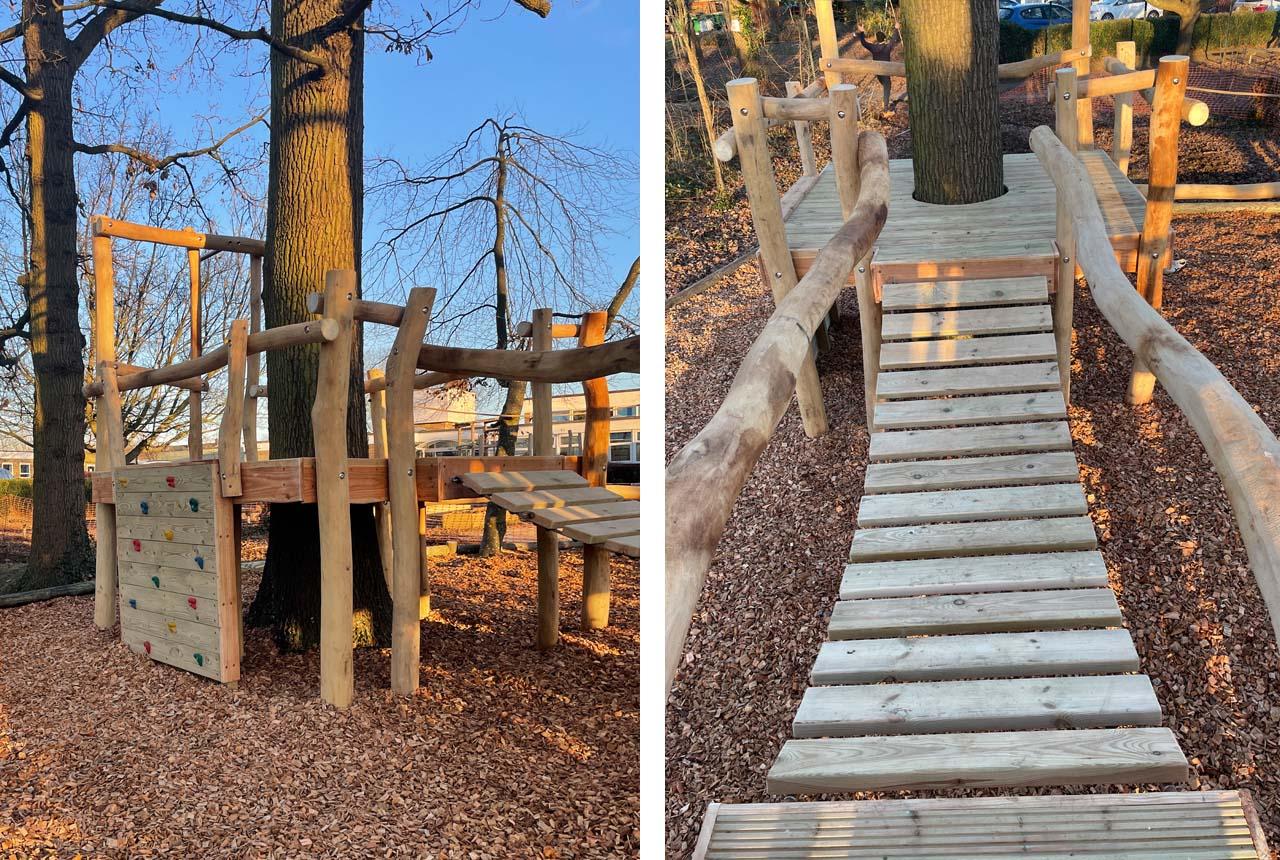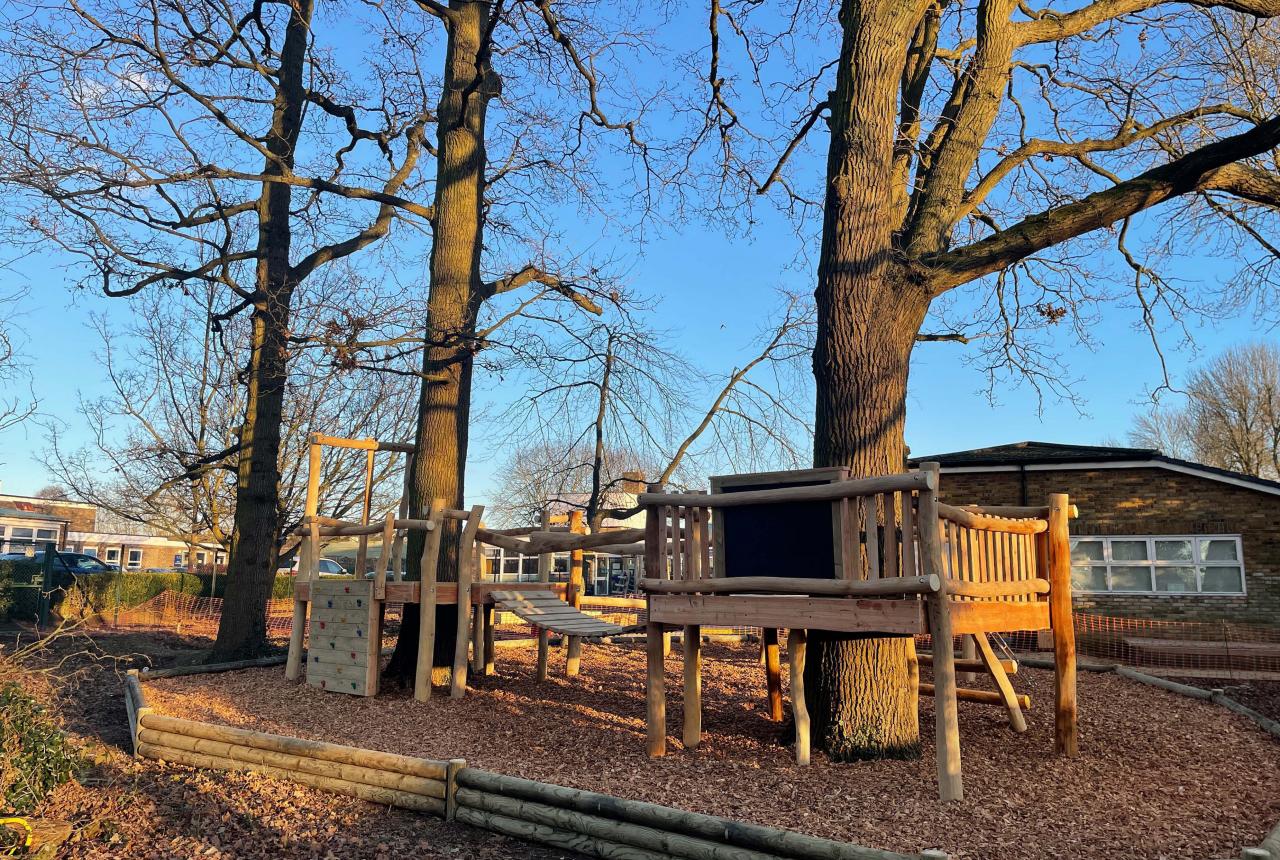 A similar project to this would cost approx £25,000
Build your perfect playground
Get in touch now to arrange your free no obligation survey, design and quotation and discover how we can transform your playspace.
Our office hours are 8am – 4.30pm, Monday to Friday. Just call 01435 812484