Thameside Nature Discovery Park
Client
Essex Wildlife Trust

Location
Essex

Date
July 2021
Natural climbing with basket swing and seesaw
We were invited by Essex Wildlife Trust to replace the old equipment on site at Thameside Nature Discovery Park. The site is a busy innovative visitor centre built on a former landfill site and the existing equipment had started to rot. In replacement of the existing equipment we installed a bespoke climbing structure, basket swing and see saw. The see saw and basket swing are exciting dynamic features to the play space and encourage interactive play. The bespoke climbing structure features a crawl through tunnel, a fireman's pole, raised square platforms, balance beams and a clamber net. The variety of elements on the climbing structure ensure that it is fun and challenging for all ages and abilities. All of the equipment installed has play chip surfacing surrounding which creates a natural look and feel to the area.
The finished product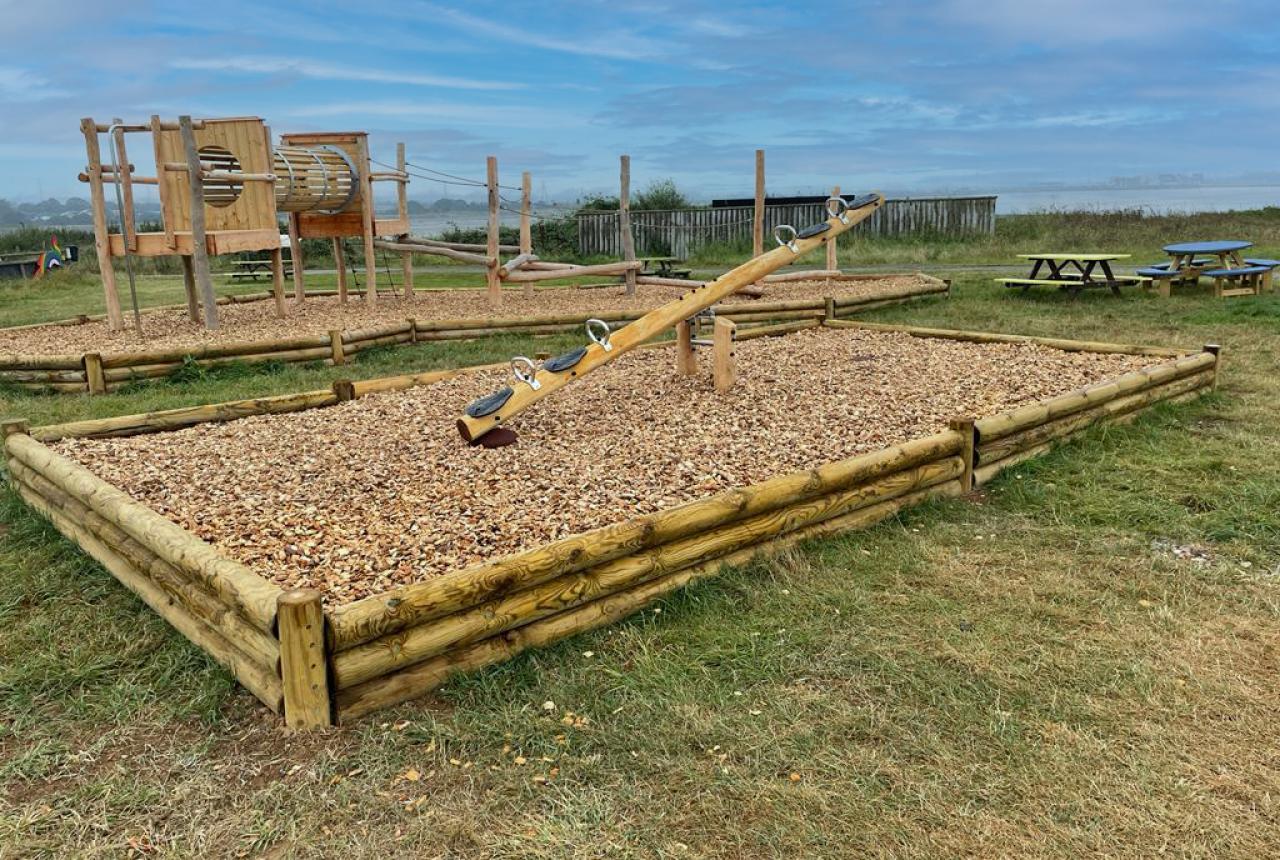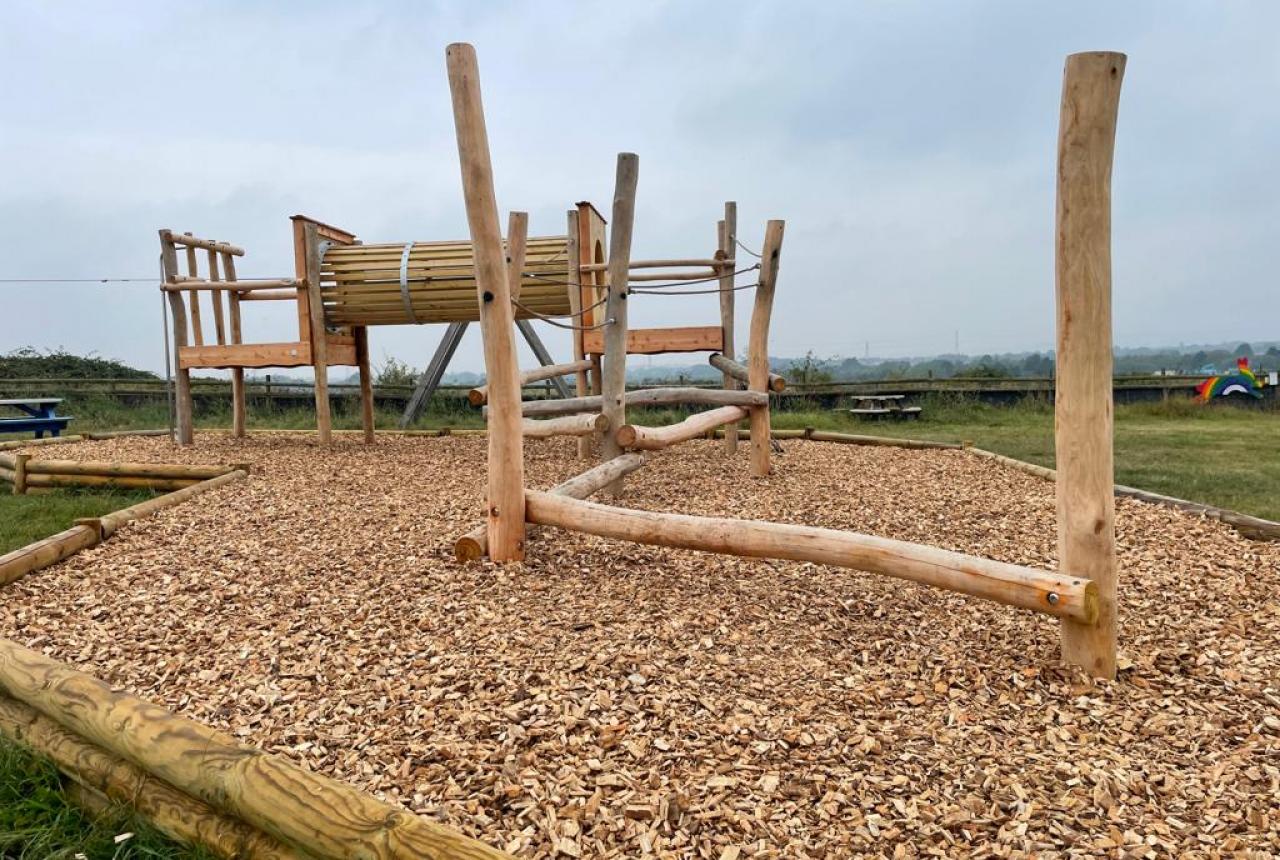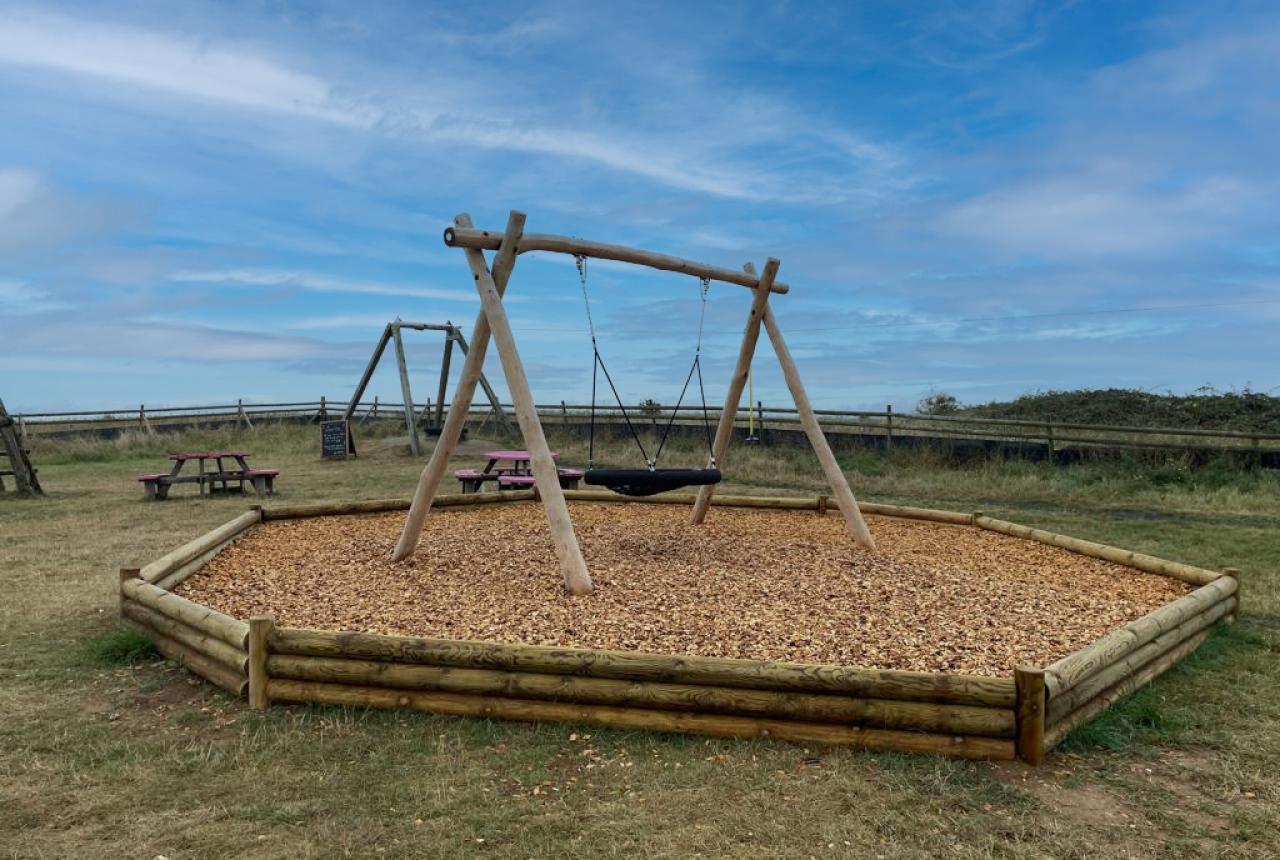 A similar project to this would cost approx £40,000
Build your perfect playground
Get in touch now to arrange your free no obligation survey, design and quotation and discover how we can transform your playspace.
Our office hours are 8am – 4.30pm, Monday to Friday. Just call 01435 812484