Client
Oswald Road Primary School

Location
Manchester

Date
November 2021
Climbing, sand and water play
Oswald Road Primary School approached us looking for a playground upgrade for their 4 and 5 year olds. We designed a bespoke climbing structure to fit around the existing trees on site which was suitable for a variety of abilities. The climbing structure included: curved monkey bars, a climbing wall, platforms around trees raised at different heights, a clamber net, a bridge, a social slide and a wobbly ladder. They also had a sand and water play area that we designed and installed, which was covered by a colourful rainbow themed canopy roof. The water play unit sits within a pebble pit with stainless steel trays and a vertical pulley system. The decked walkway separating the two areas has a tipping bowl attached to it which makes the sand pit area more interactive. The children love their new play space and the opportunities it provides!
The finished product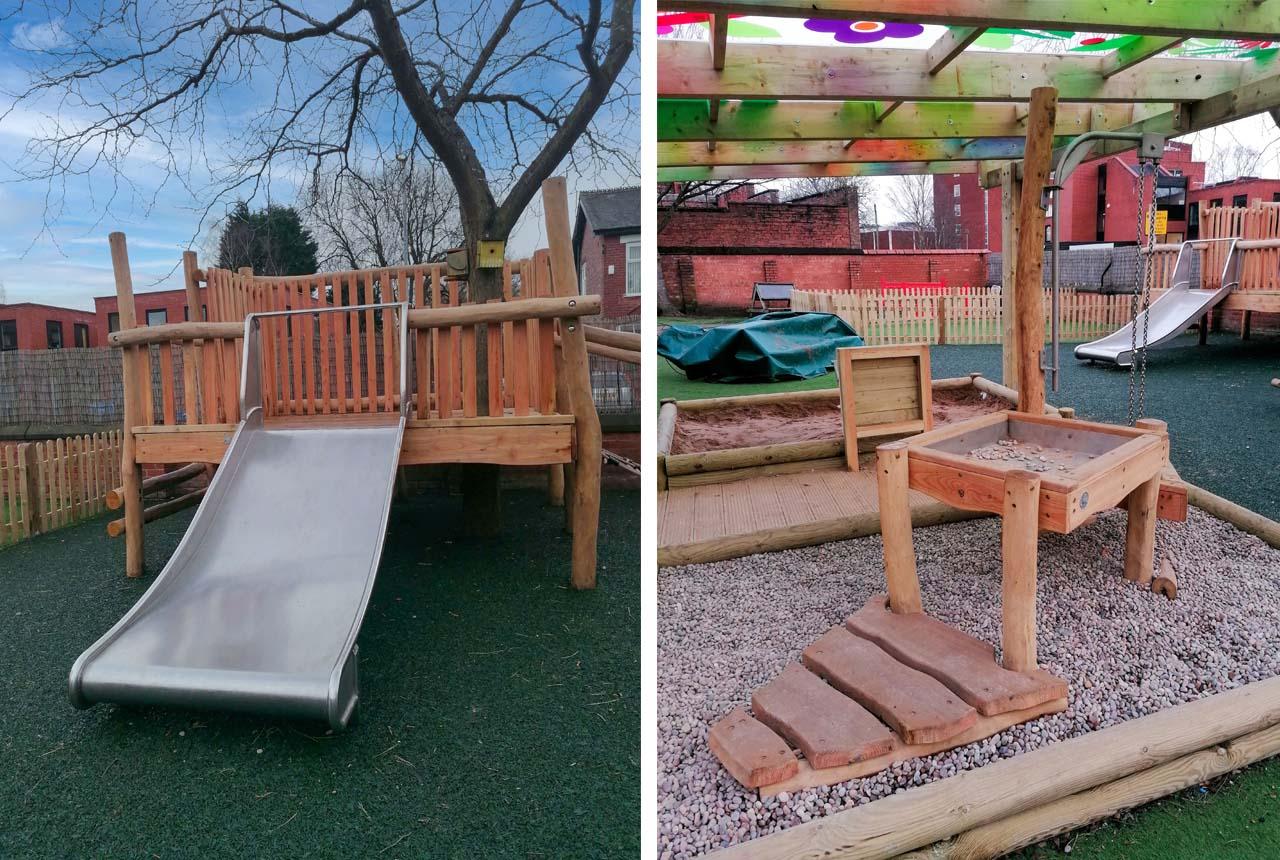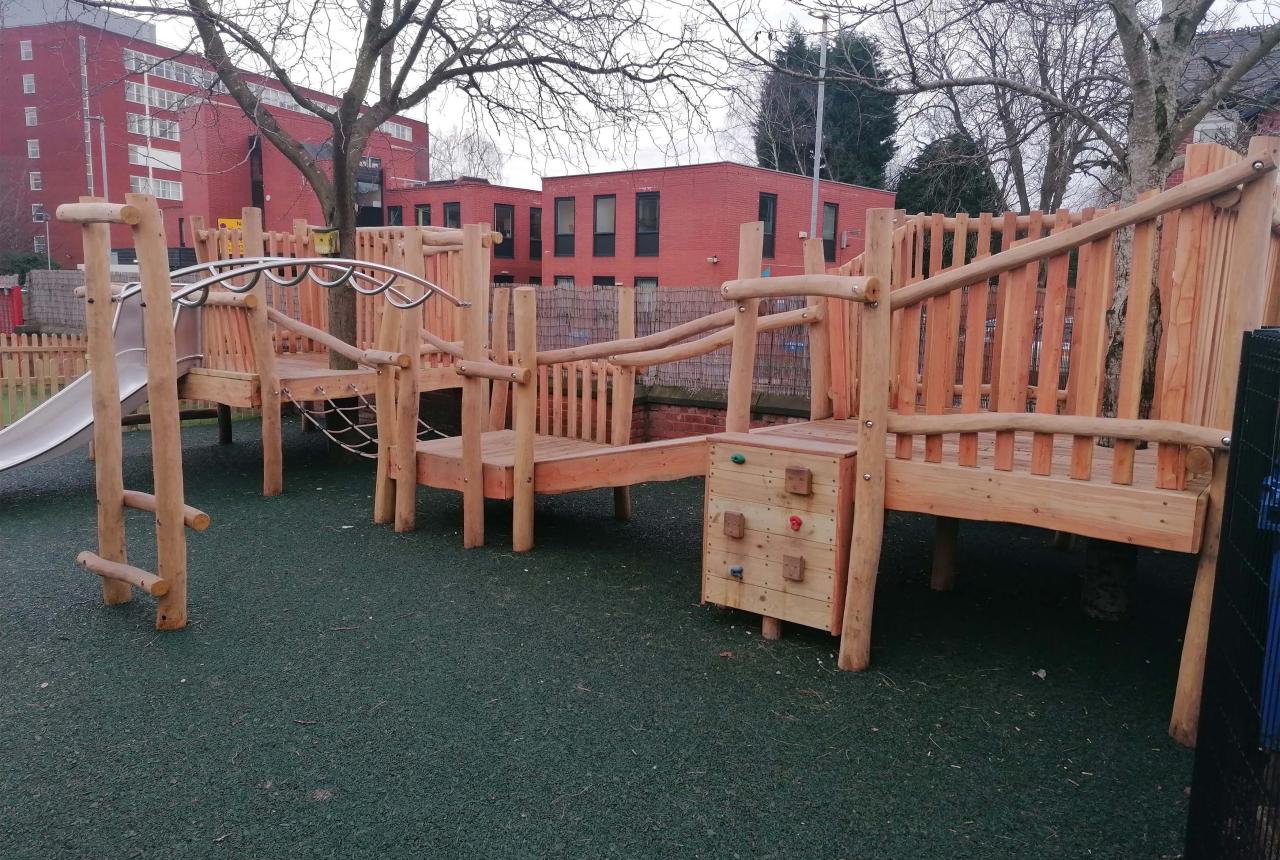 A similar project to this would cost £45,000
Build your perfect playground
Get in touch now to arrange your free no obligation survey, design and quotation and discover how we can transform your playspace.
Our office hours are 8am – 4.30pm, Monday to Friday. Just call 01435 812484