Client
Platt Primary School

Location
Sevenoaks

Date
September 2021
Interactive play area
Platt Primary School asked us to design and install an interactive play space for their children. We installed a variety of different areas for interactive play, including a stage with colourful peep holes, shadow boards and a mirror. There are also options for open ended play with the den building kit in play chip, mud kitchen and pebble pit areas. The friendship circle seating and canopy branch den provide quieter areas for children to socialise whilst also sparking their imagination with the canopy panels. The canopy panels cast colourful shadows on to the decked base below and the mirror in the branch den also offers entertainment for the children as well as reflecting the colourful canopy panels from above.
The finished product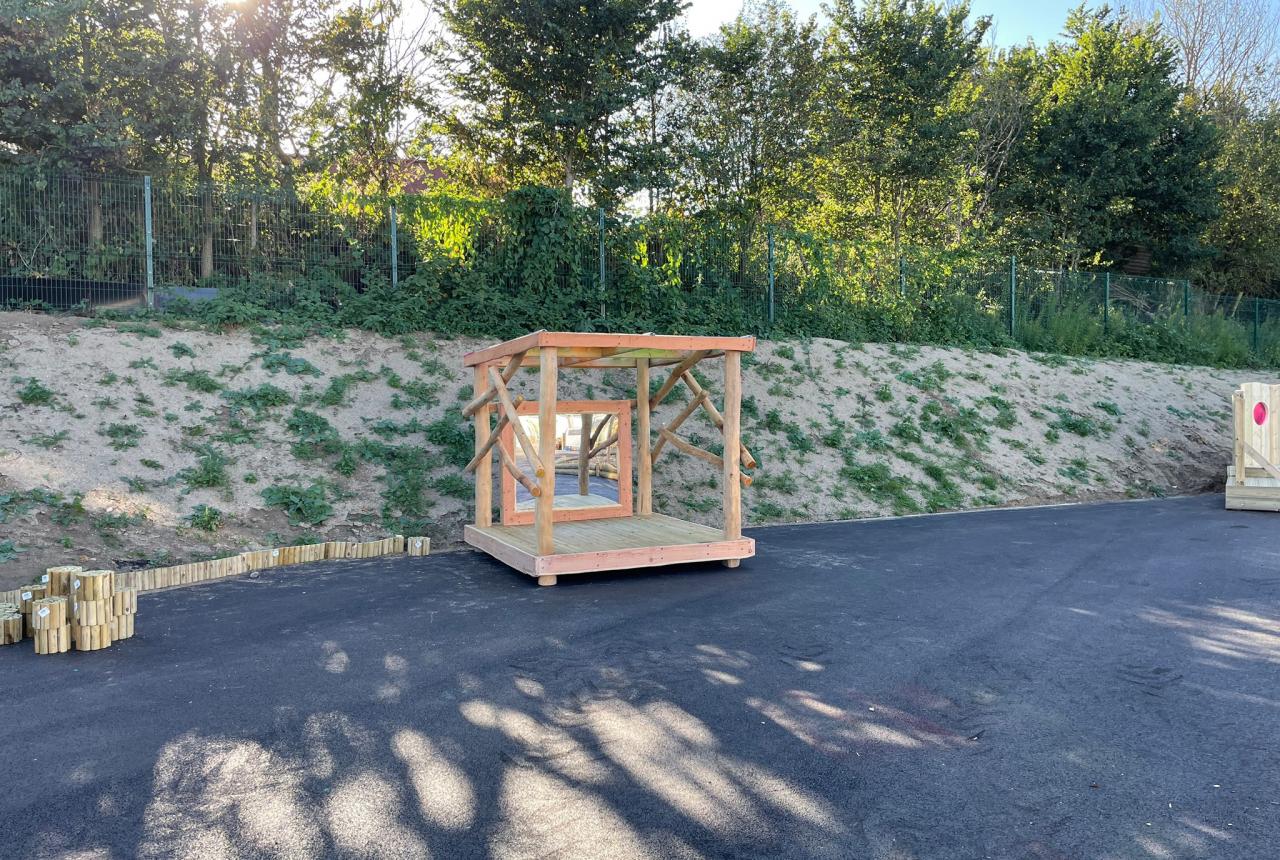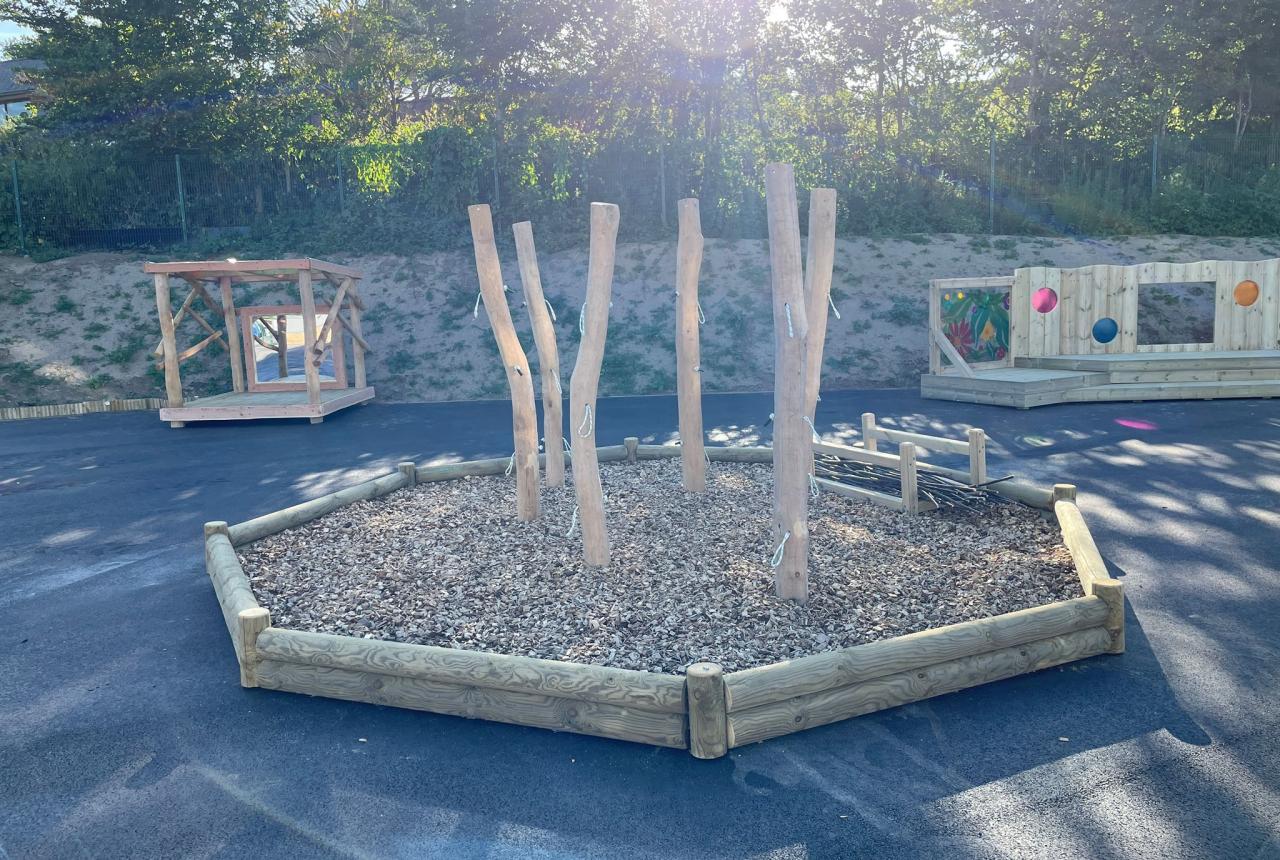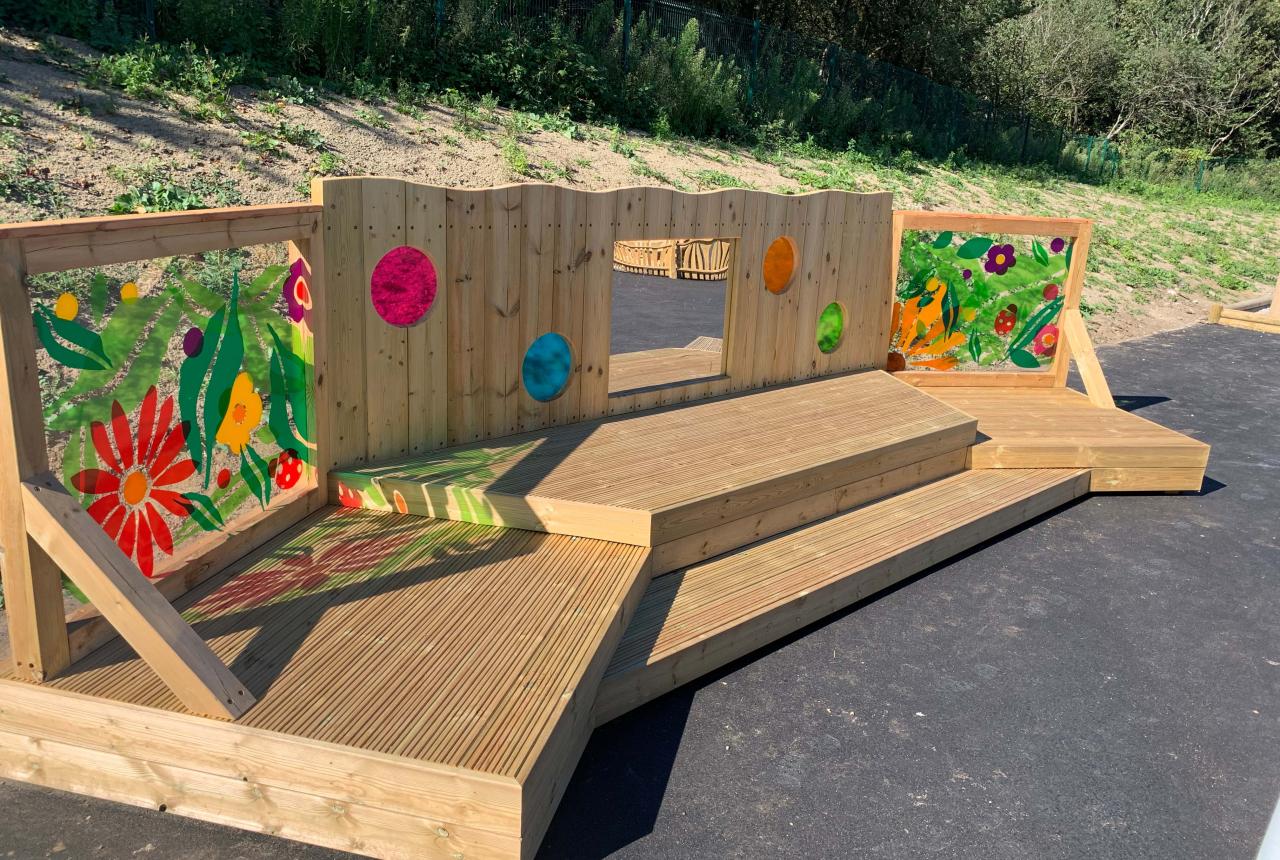 A similar project to this would cost £30,000
Build your perfect playground
Get in touch now to arrange your free no obligation survey, design and quotation and discover how we can transform your playspace.
Our office hours are 8am – 4.30pm, Monday to Friday. Just call 01435 812484